Make sure you're solving 
the right problems
75% of digital transformation projects fail due to lack of user adoption.
The ChaiOne Benchmark provides a clear metric to decipher which obstacles
to tackle and prioritize based on data. It is a key building block for your digital journey.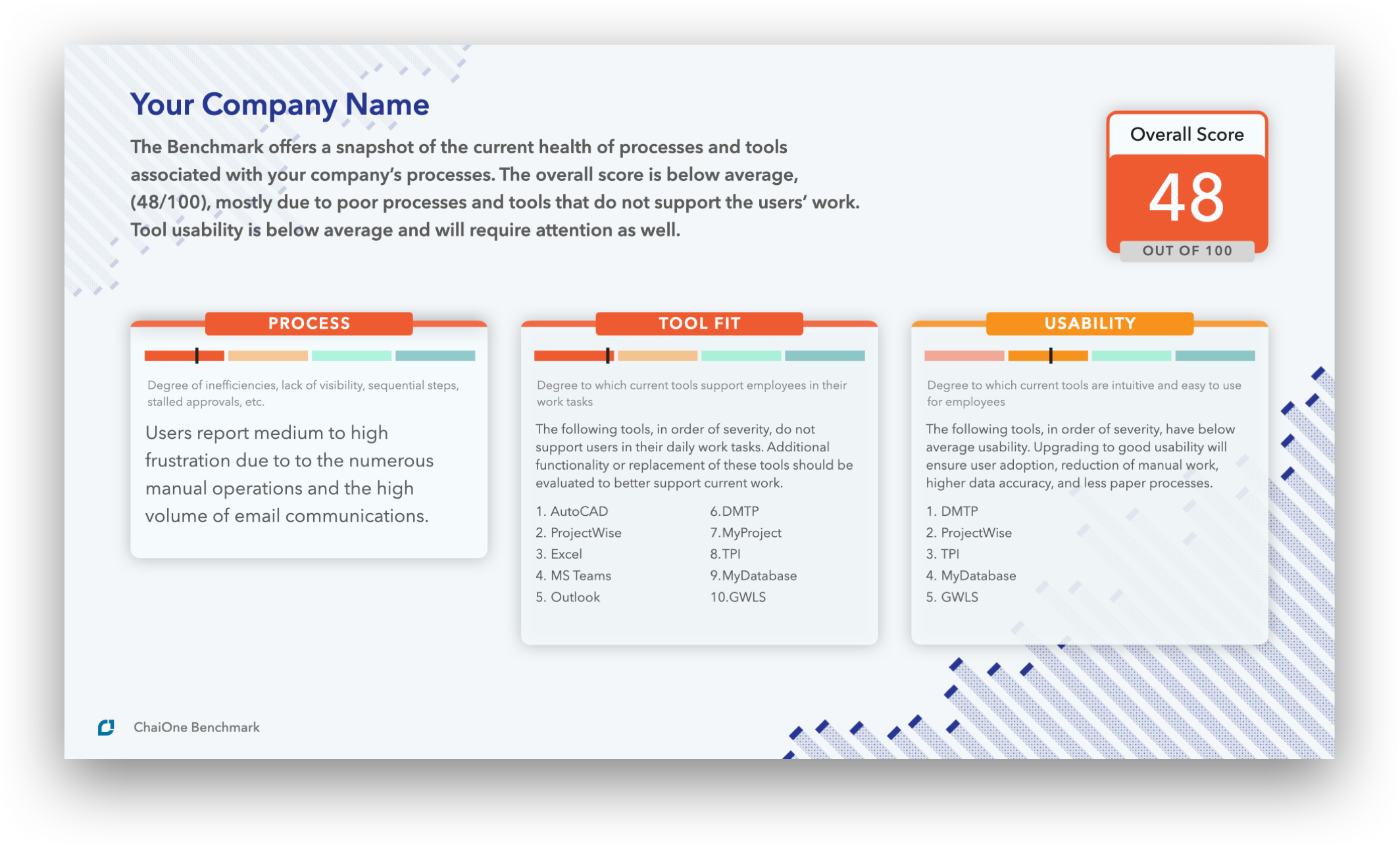 Work Smarter Not Harder
The ChaiOne Benchmark tool offers you a quick, easy, and free check of the health of your internal processes and tools to help you identify issues that currently affect your organization. Complete the quick survey, and our algorithm will tell you how healthy your current processes and tools are as well as indicate which areas (if any) require your immediate attention.
Uncover Truth About Your Organization
Processes
Learn where the bottlenecks in your process are and the primary contributors to inefficiencies, miscommunications, lack of resources, etc.
Tool Fit
Identify the existing toolsets being used, and how well they support your workforce, their needs, and the task at hand.
Usability
Poor usability destroys adoption, efficiency, and productivity. We assess the intuitiveness and ease-of-use of the tools used by your employees.