FIELD| CONSTRUCTION
Engineering of the Future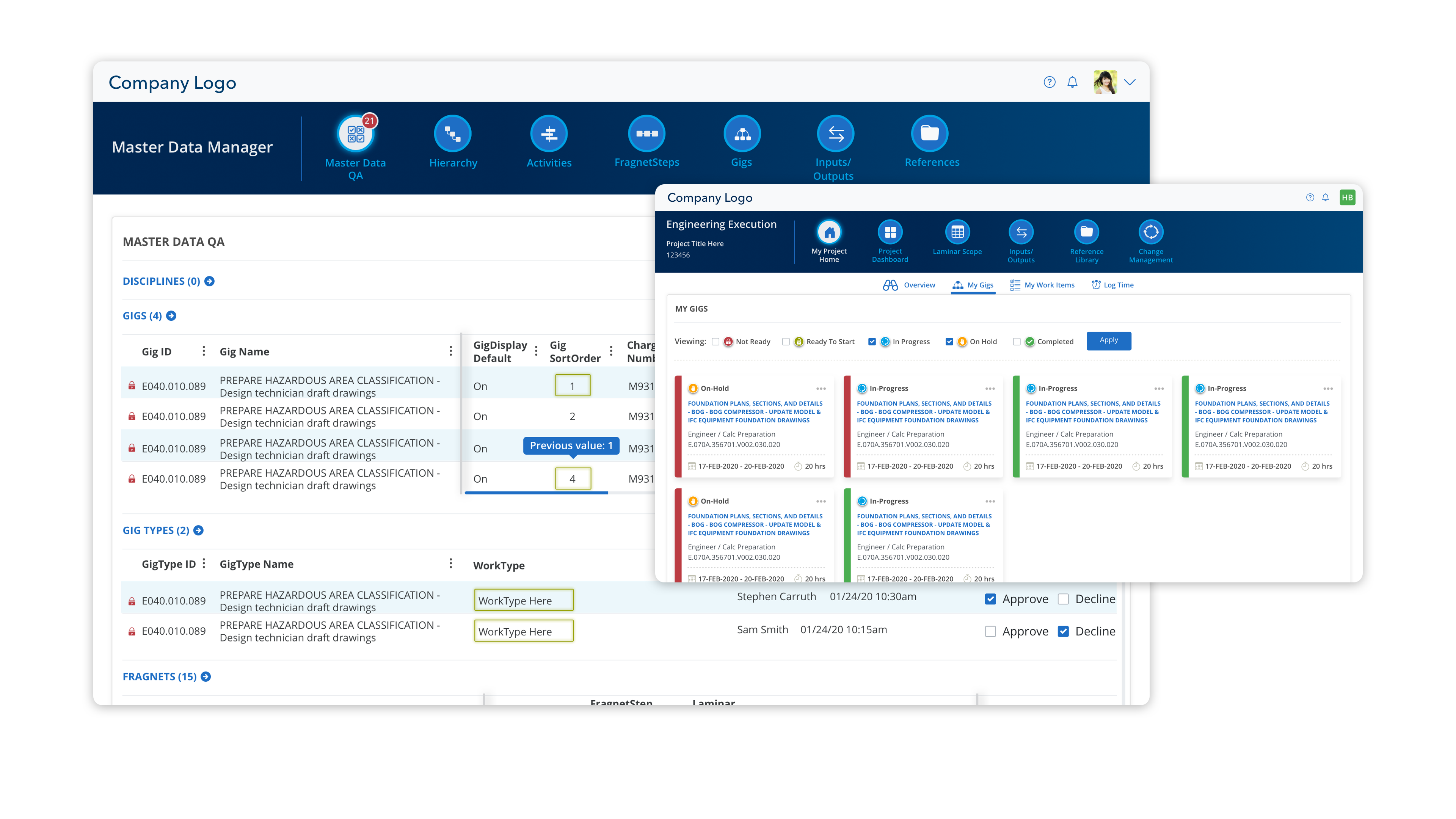 Coordinating engineering, procurement and construction work across the globe on mega projects
A global EPC client was managing all multi-million dollar engineering work via multiple and disparate systems, relying on emails, video calls, and Excel files. These inefficient work processes cut into projects' profit margins, reduced client's competitiveness against peers, hindered visibility into true project status, and did not allow to glean lessons learned from current to future projects.
A custom-built engineering work management tool redefines how work is created, tracked, and executed across a large dispersed global team:
Employees rate the ease of use of the new tool highly, above and beyond their current tool stack
Digitalized templates and standards ensure consistent work delivery across the whole organization
Individual inputs and outputs are managed in real-time, providing clear visibility into project actuals
Working with an integrated system reduces a significant time waste of hunting documents and information across disparate and hard to use systems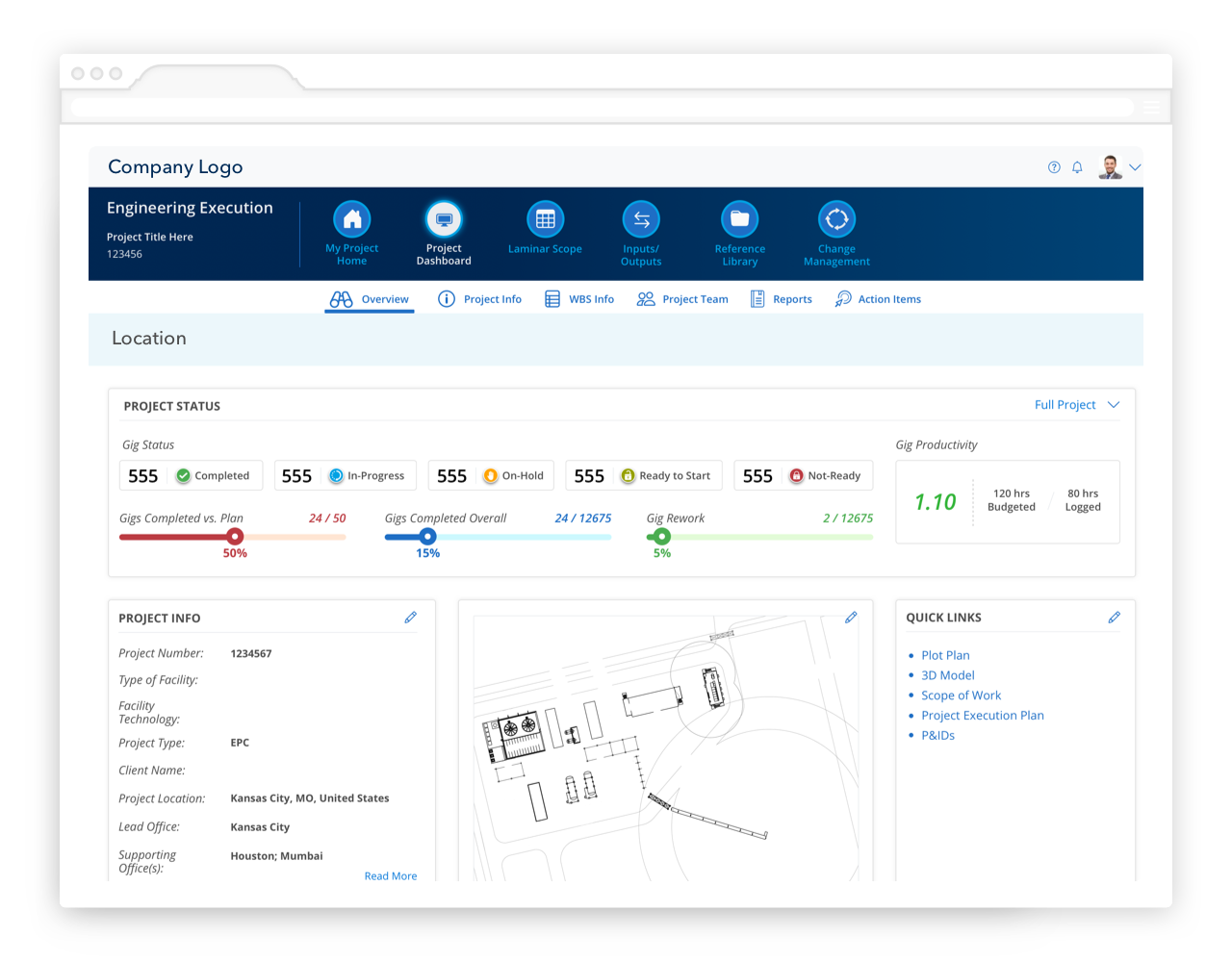 Project Dashboard
Quickly gauge project statuses, plans, and access materials and documentation. A comprehensive project planning portal.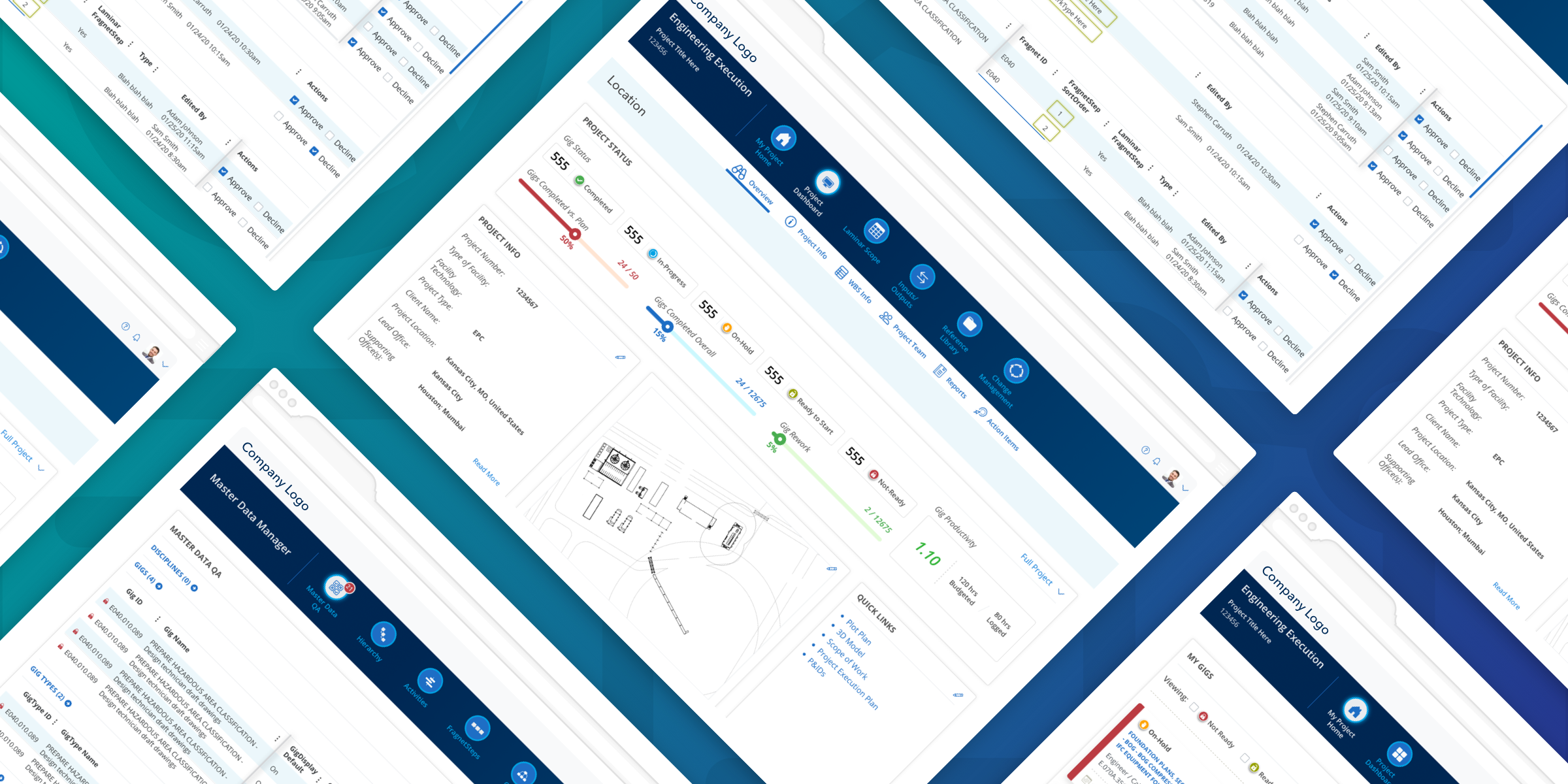 Get in Touch
How can we help you? Let's make complex simple together.