DIGITAL ENTERPRISE | POWER & RENEWABLES | RETAIL
Championing a Better Path Forward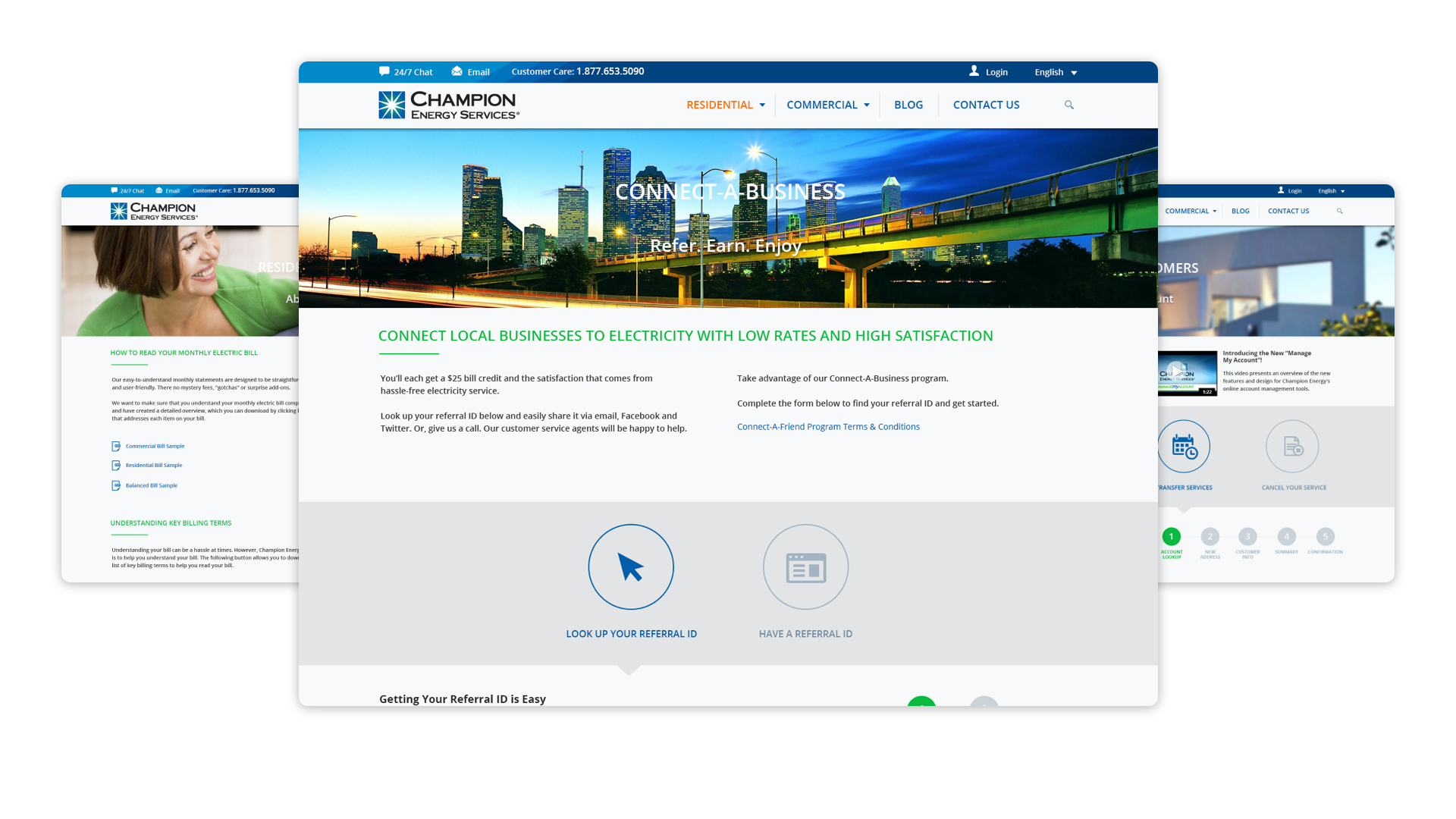 Re-designing the customer experience
We redesigned the Champion Energy website to simplify the ordering process.
The customer journey was mapped to identify pain points, and the re-design systematically removed blockages to the ordering experience.
Assessed customer journey and mapped target state
Design focused to address pain points and impediments
ChaiOne development implemented proposed designs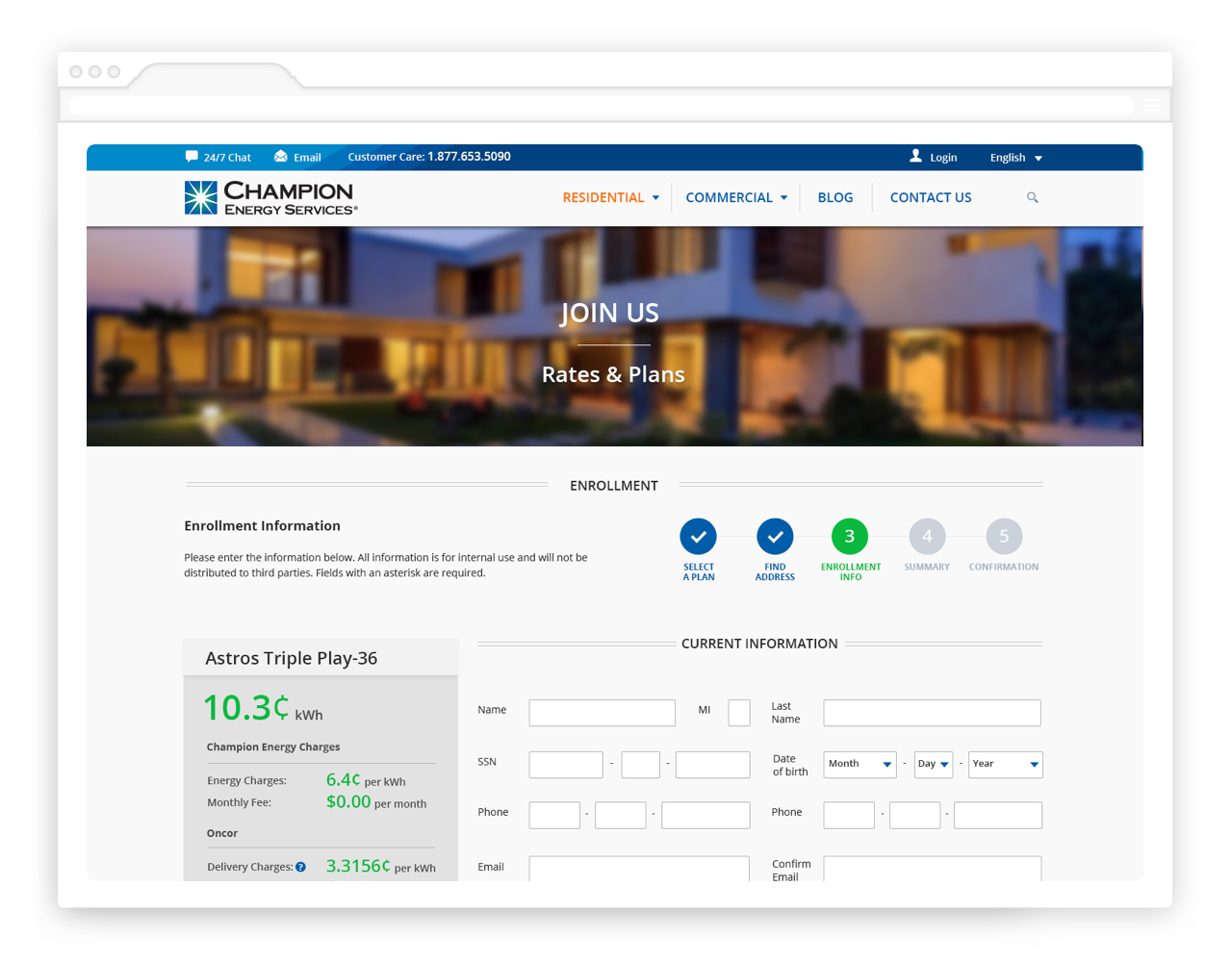 Enrollment
With its simplified process, users can experience finding the perfect plan and rate, and complete their enrollment in no time.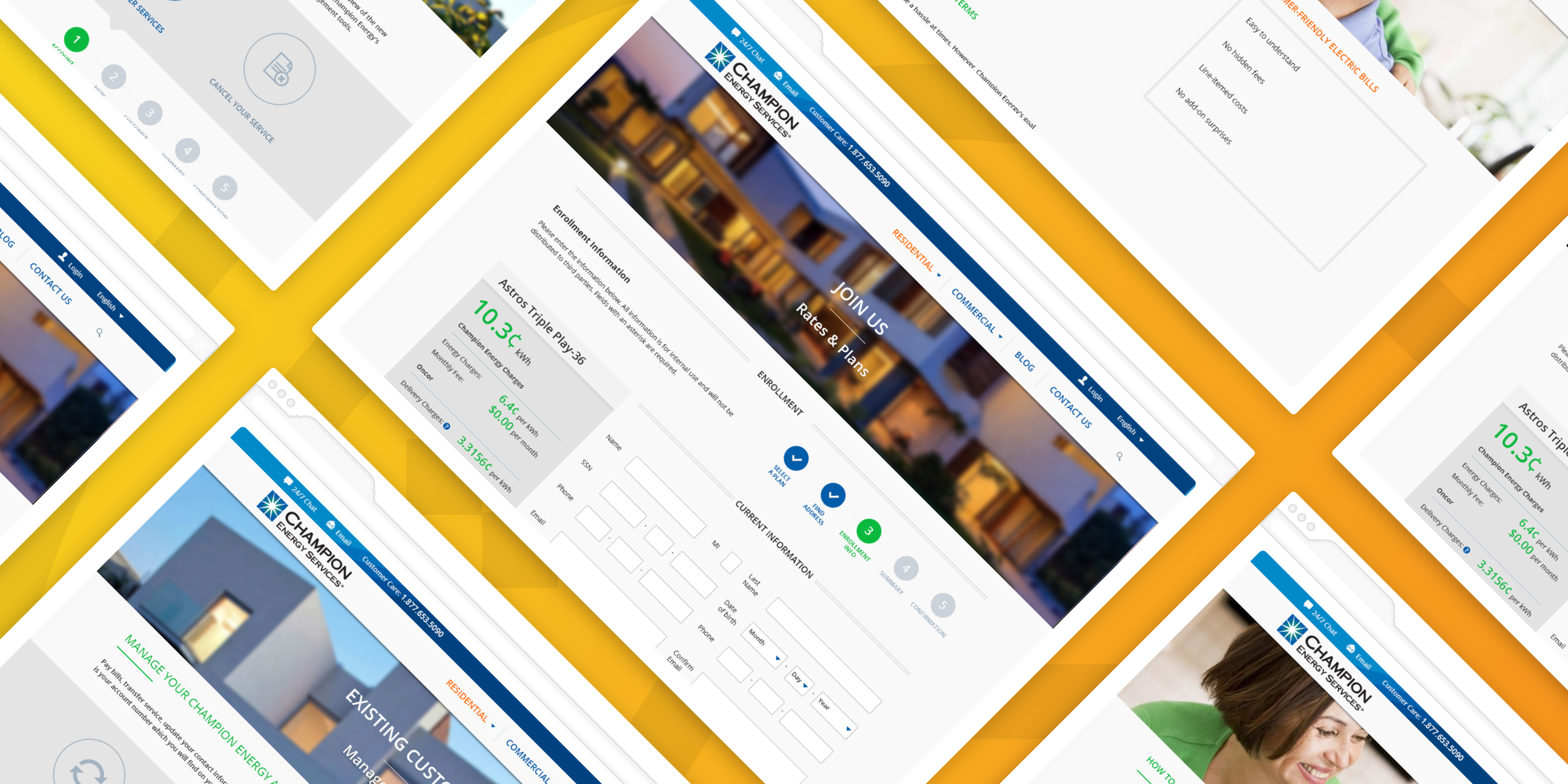 Get in Touch
How can we help you? Let's make complex simple together.