The Total Experience Difference
Amazing experiences aren't limited to just one domain, group, or persona. We help companies create a Total Experience strategy by breaking down experience silos to empower users and drive efficiency.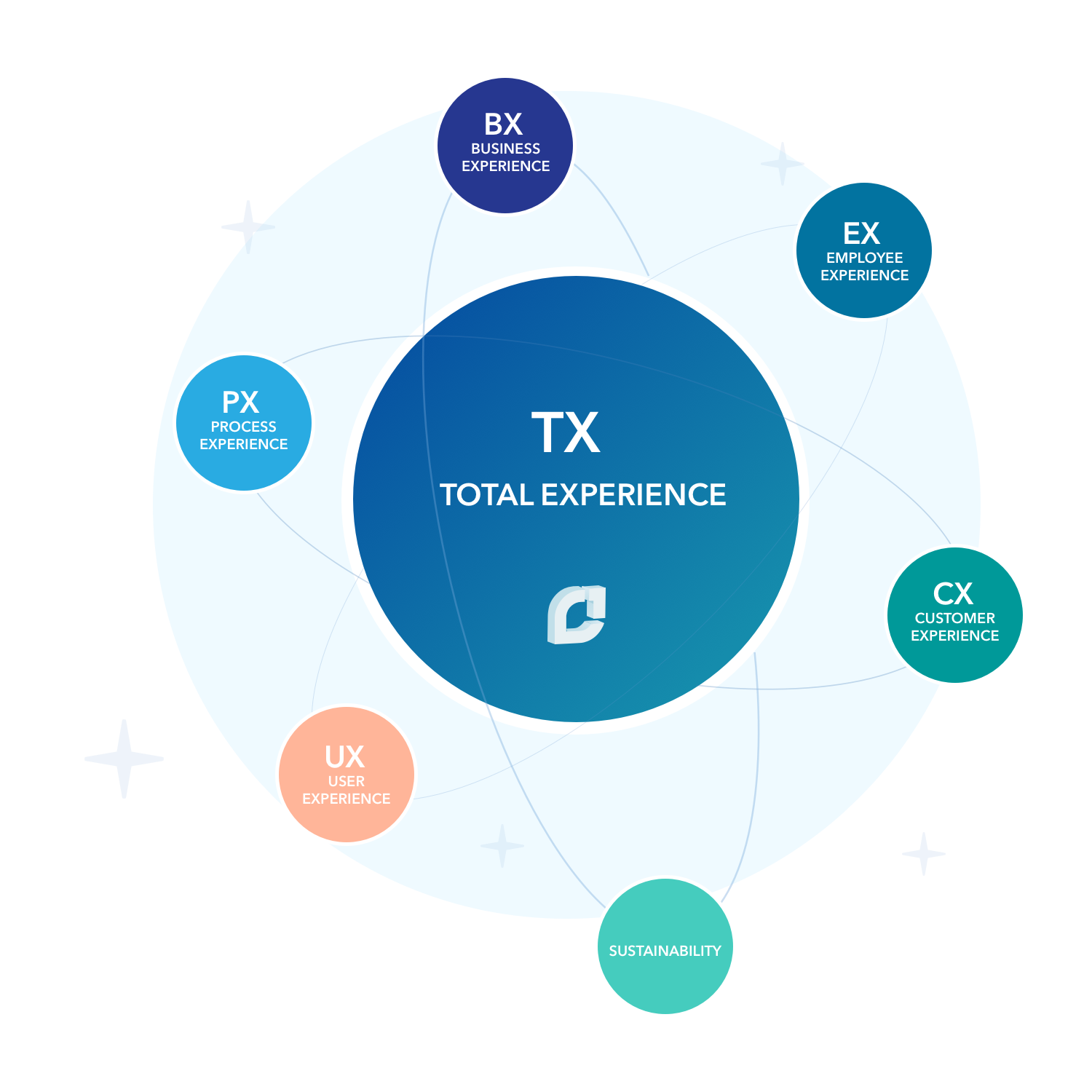 TOTAL EXPERIENCE IS THE FUTURE OF CUSTOMER CENTRICITY
Gartner predicts that "by 2024, organizations providing a total experience will outperform competitors by 25% in satisfaction metrics for both CX and EX"
What is Total Experience?
ChaiOne defines Total Experience as the orchestration of disparate business processes enabled by intelligent technology to reduce human stress and frustration at work.
Through our Total Experience approach, we can support a better business and process experience, while improving product, employee, and customer experience.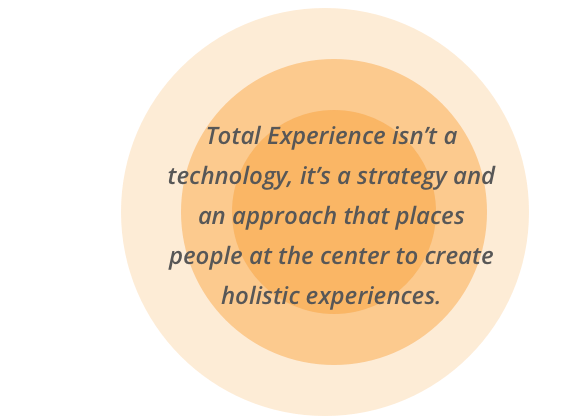 Elements of Total Experience
The ChaiOne Total Experience (TX) model is a comprehensive approach that includes:

Business Experience: Create digital-native businesses and transform legacy models

Process Experience: Transform complex processes and connect operations

Employee Experience: Empower employees to enhance productivity and value

User Experience: Build truly user-centric products and services

Customer Experience: Engage and delight customers with intelligent experiences

Sustainability: Future-focused, sustainably-built experiences
Let's Talk
Contact ChaiOne to learn more about our approach and how we can help your company create a Total Experience strategy that is tailored for your business.