SUPPLY CHAIN | ENERGY | LOGISTICS
Inventory Management Made Simple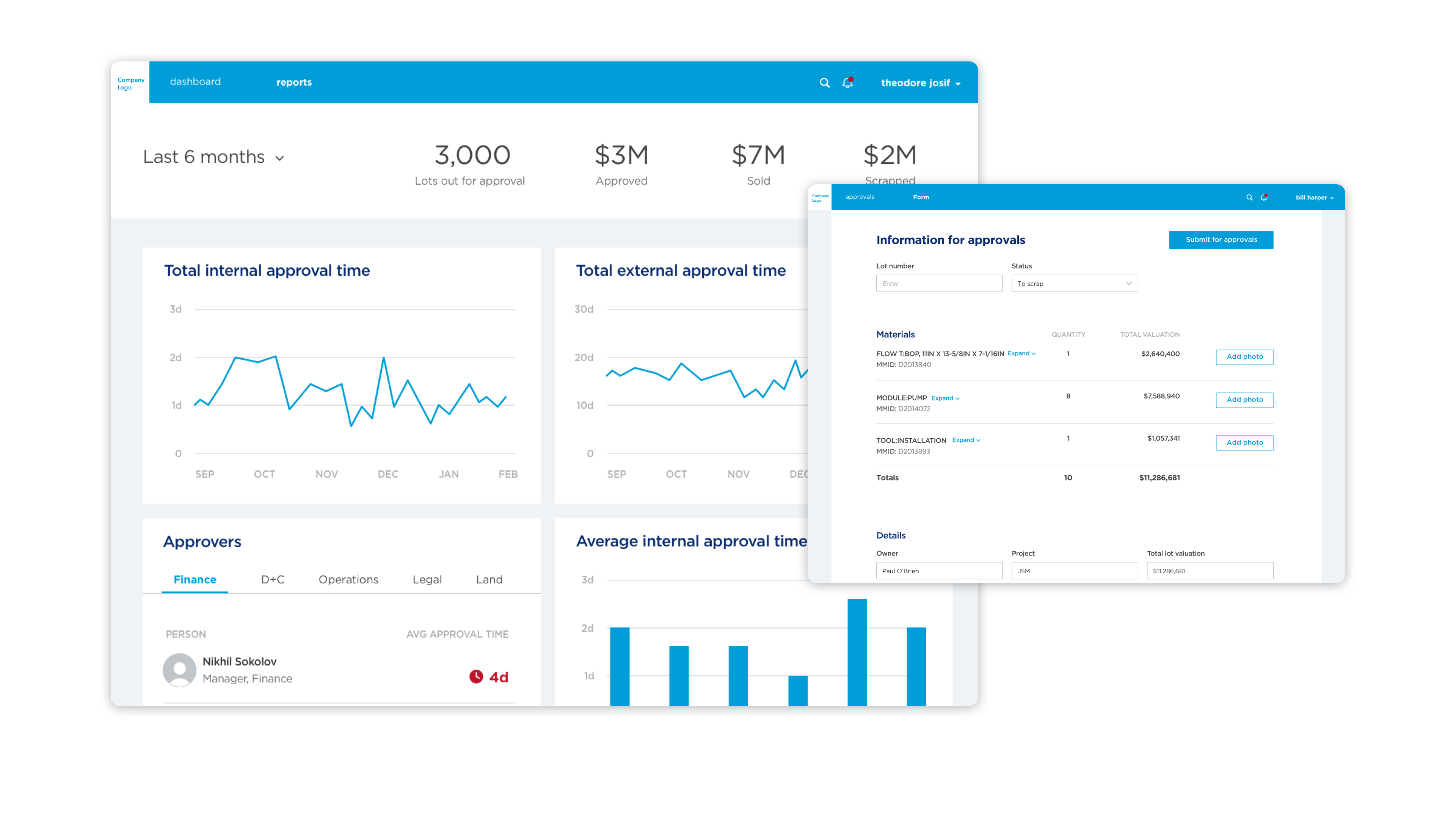 Quickly assess and manage your inventory
We uncovered and transformed all the things that make managing inventory a hassle. Our UX and UI teams conducted research and design workshops with stakeholders to deliver a tool that would allow for a more pleasant experience.
Organized portfolio management
Truthful reports for decision making
Optimized layout for increased productivity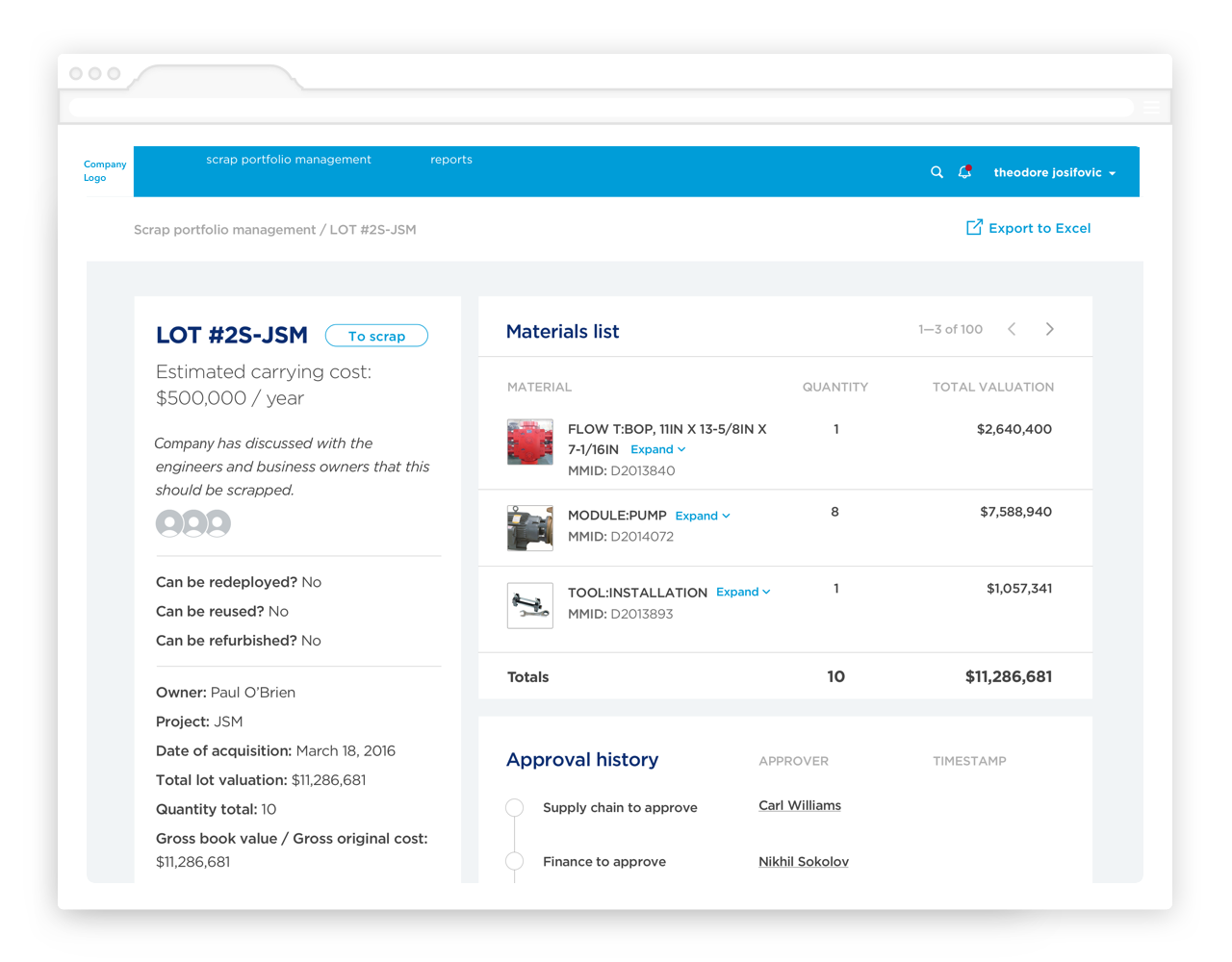 Drill into the details
Detailed inventory views let users view all related lot information, carrying costs, historical timelines, and the ability to collaborate with other specialists.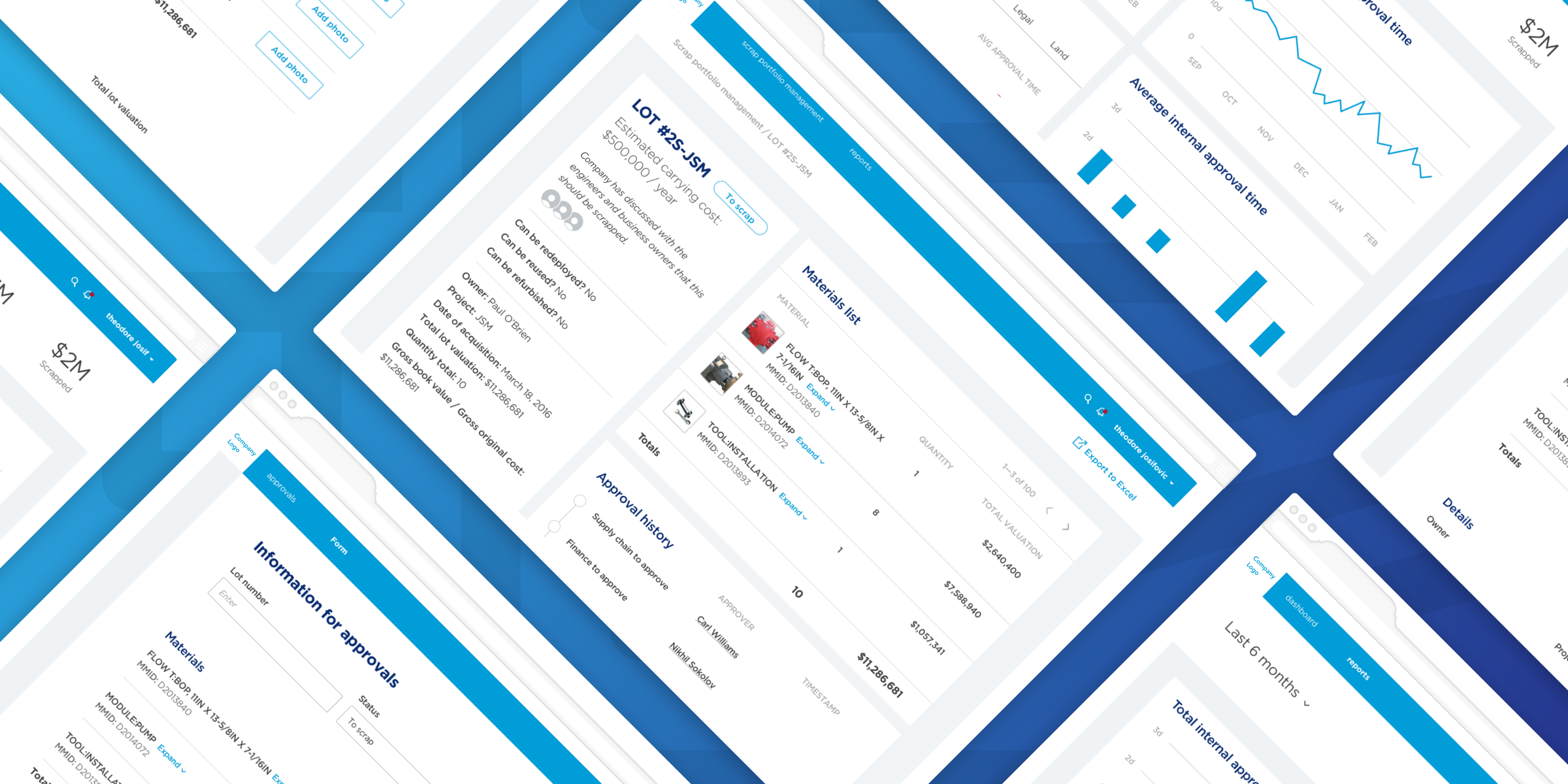 Get in Touch
How can we help you? Let's make complex simple together.