DIGITAL ENTERPRISE | POWER & RENEWABLES | RETAIL
Forming the Connections of Institutional Knowledge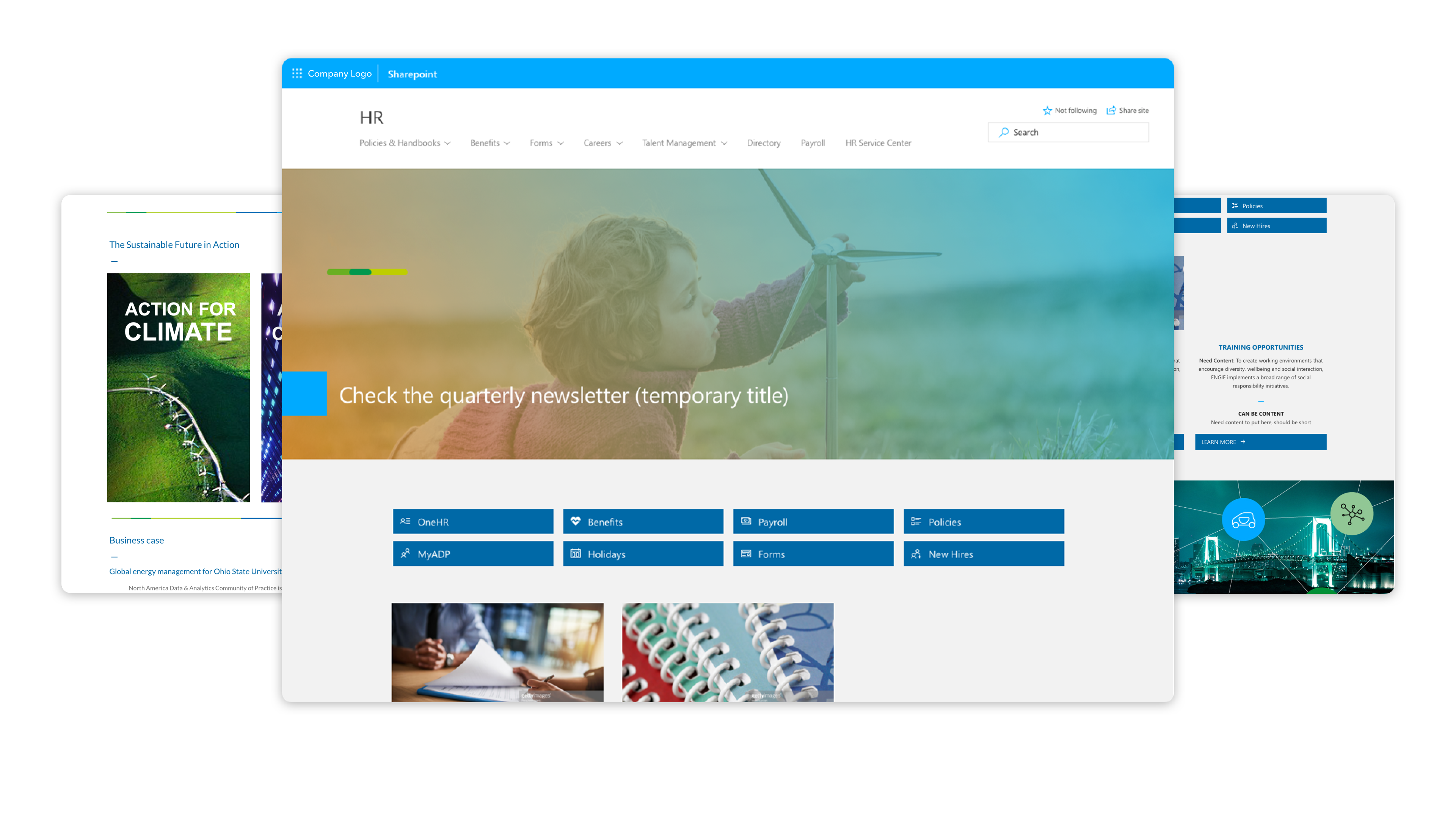 Unifying the knowledge base for a large and diverse workforce
Client's company needed to migrate to an employee portal as part of a larger technology landscape upgrade. Diverse and geographically separated teams used siloed, outdated content about the company and its operations. Efforts to align on company-wide content and identifying key knowledge relevant to all versus unique to specific workgroups were causing significant delays to the platform launch.
Content and knowledge review, combined with workgroup alignment and key needs identification informed how knowledge had to be organized and shared via the new portal. Design ensured that:
Key content was accessible to all parties while preserving unique work-group needs
Content was easily curated by approved parties, ensuring most up-to-date information sharing
Employee adoption of the tool was high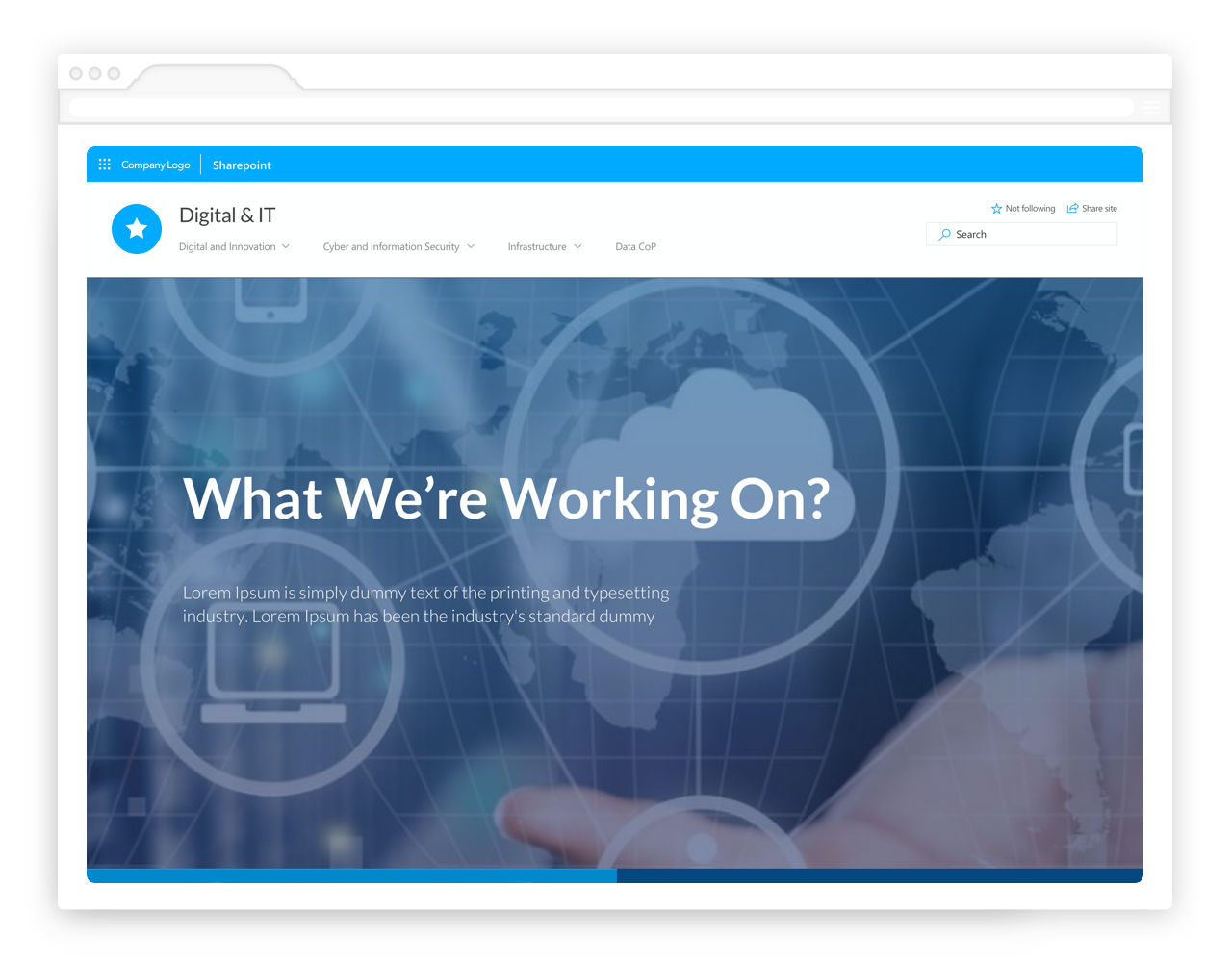 Digital & IT Hub
Whether it's digital innovation, security, data CoP, or infrastructure, employees can locate the information they're looking for, stay up-to-date with the newest policies, share ideas, and more with this one-stop-shop hub for the Digital & IT department.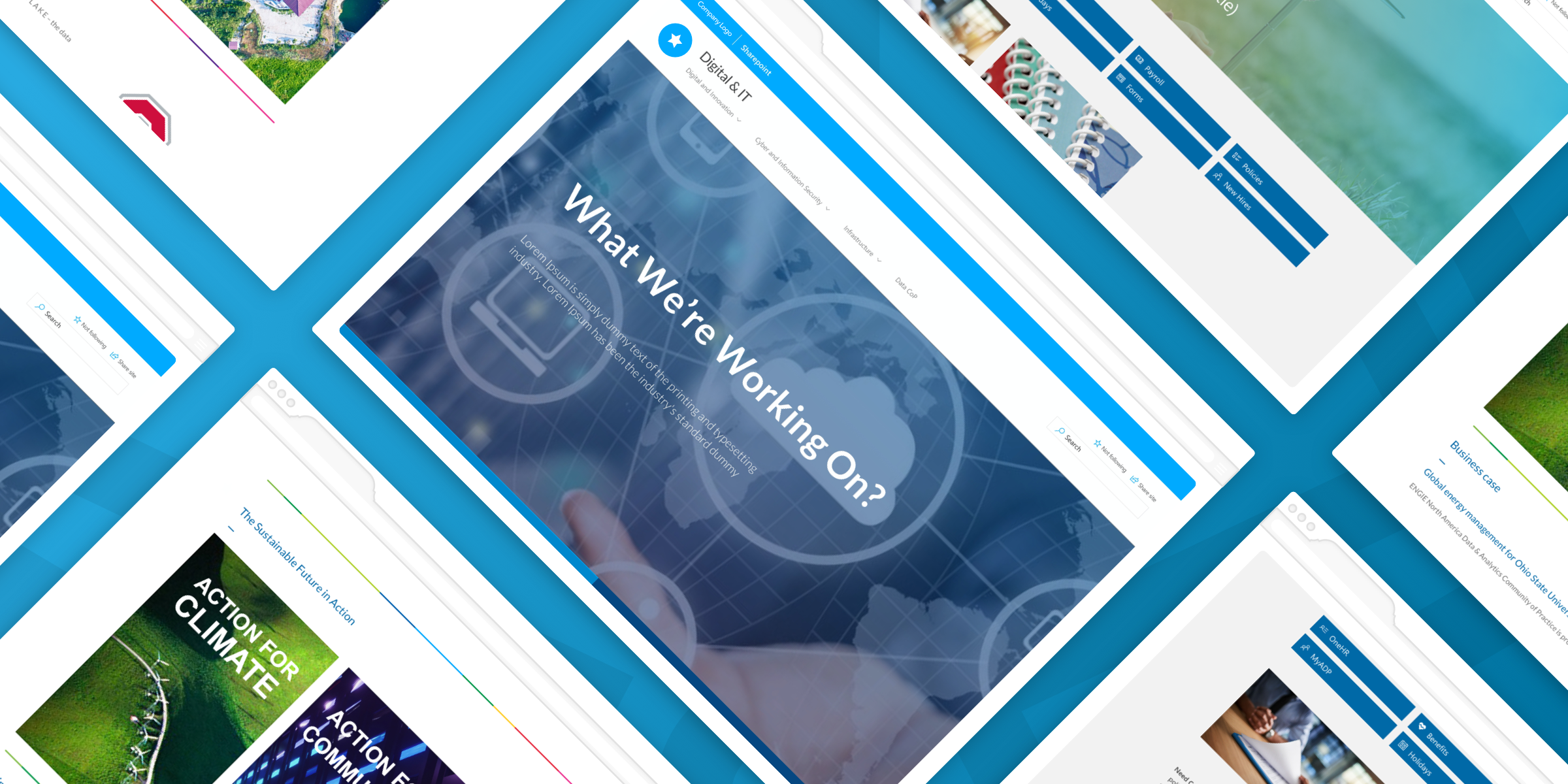 Get in Touch
How can we help you? Let's make complex simple together.