DIGITAL ENTERPRISE | POWER & RENEWABLES
Reimagining Back-Office and Field Timekeeping Operations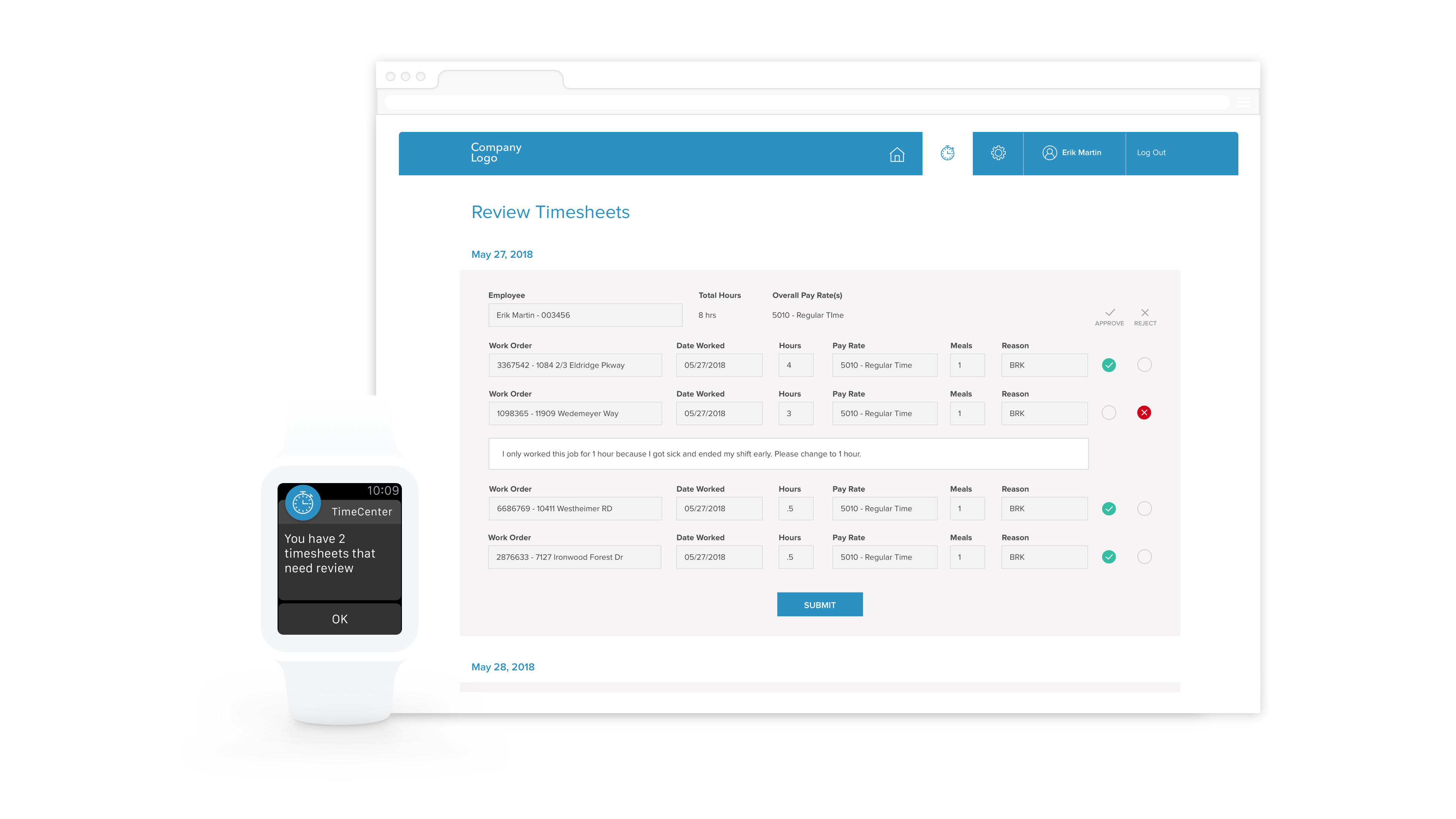 Reducing asset downtime and enabling remote monitoring
Centerpoint was collecting time from linemen through legacy ERP systems. Usability was low and users were reverting to paper processes.
ChaiOne created a timekeeping application that removed back office reconciliation tickets and enabled better operational planning.
Improved usability and accuracies of time entries
Removing paper and paper costs from the process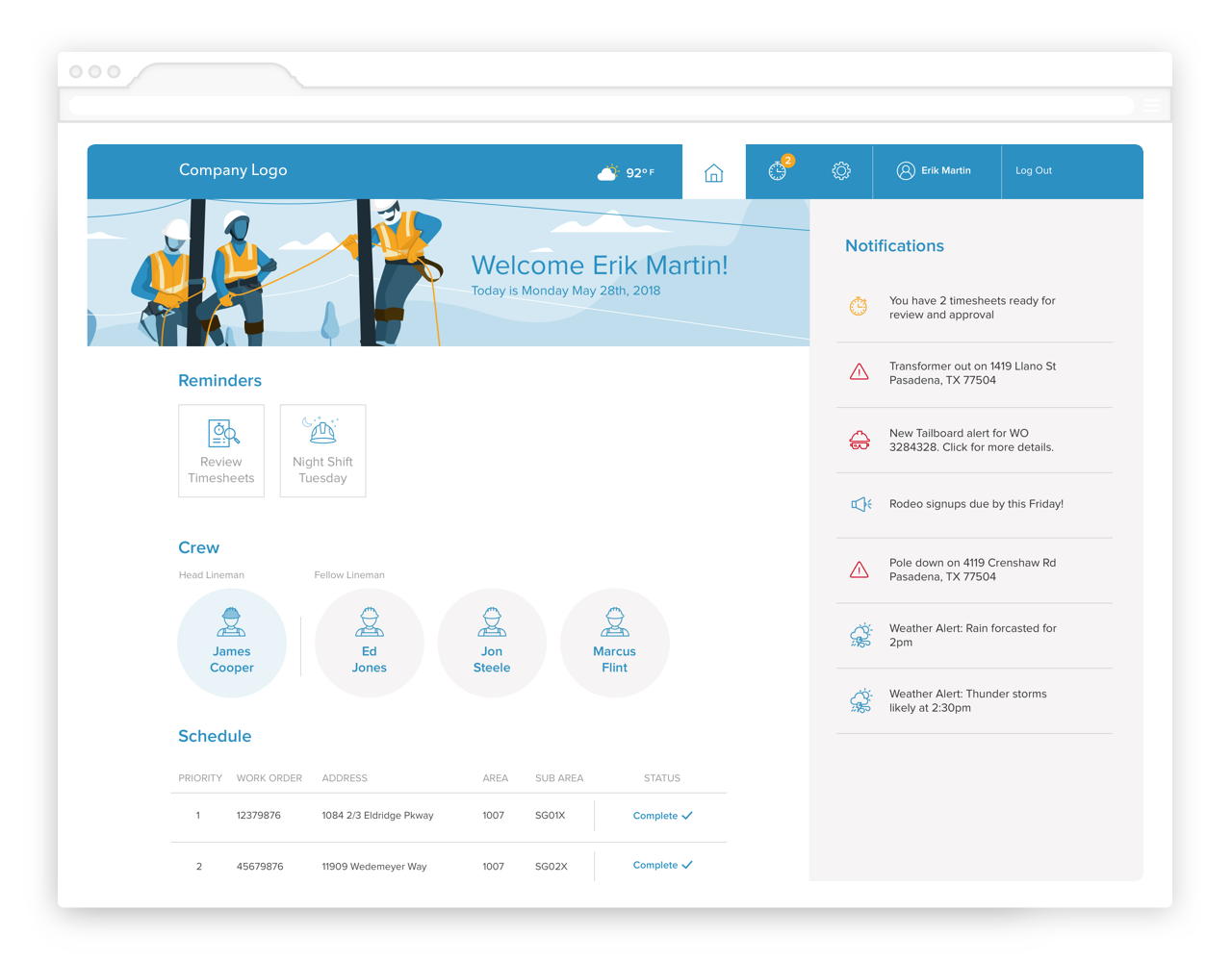 Employee Homepage
Users can quickly stay in the know upon visiting their homepage. Its fresh layout highlights important notifications, reminders, crewmembers, and schedules to keep things moving safely and reliably.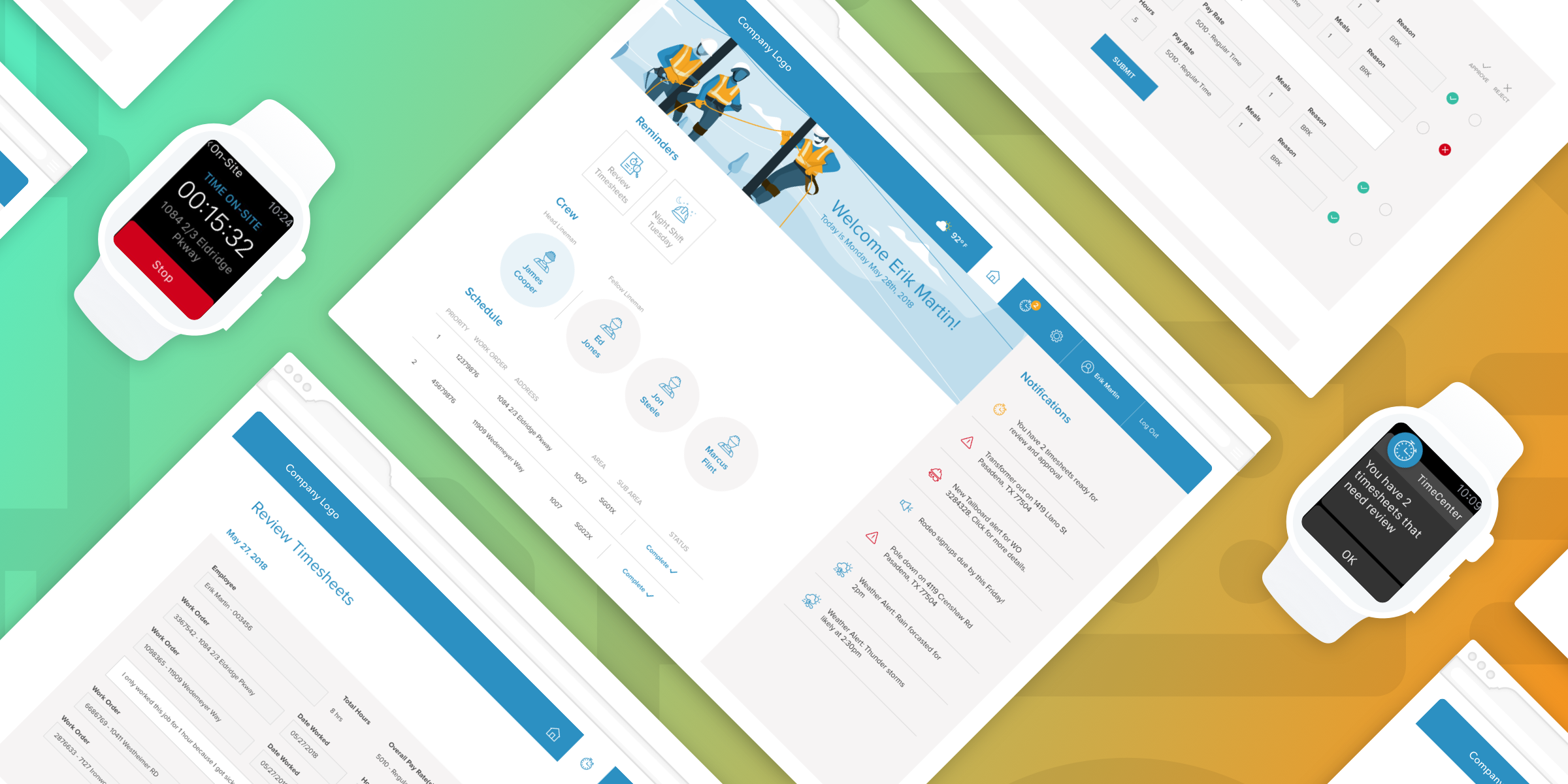 Get in Touch
How can we help you? Let's make complex simple together.