DIGITAL PLANT | POWER & RENEWABLES
Mapping the Digital Plant of the Future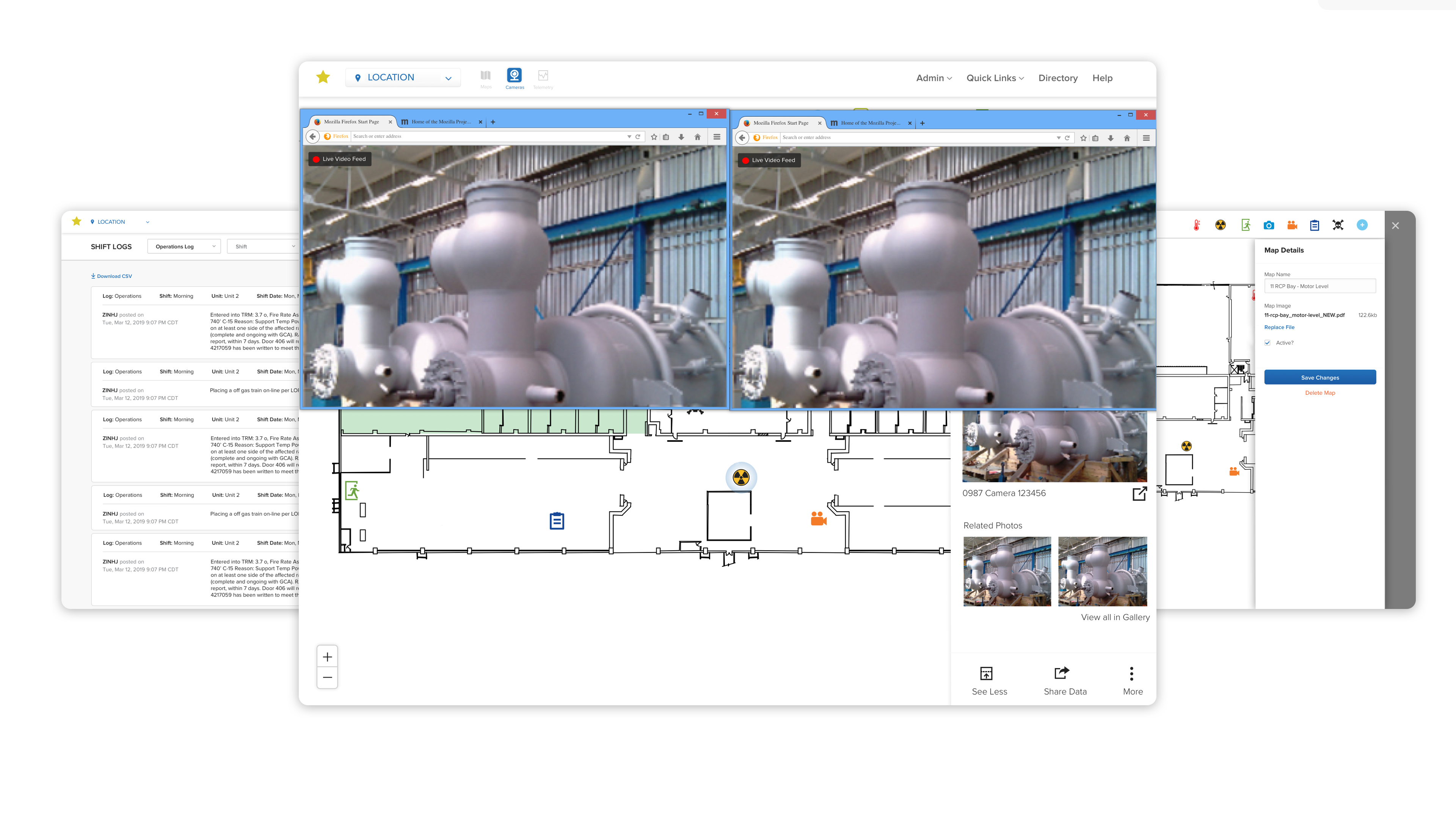 Real-time telemetry and operational plant data accessible to all
Client's plant operations require regular telemetry monitoring and data sharing across departments to ensure safe work execution for all employees. Telemetry data was siloed to a specific department and available in hard-to-access digital systems. Before they could start work in any plant area, employees had to obtain telemetry data to verify that it was safe to work in different areas of the plant; obtaining such data took at least an hour per employee each day. Telemetry data was also accessible as discrete pieces of information, without providing an overview of what was happening at the entire plant.
Overlaying all telemetry data on a map-view of the plant and it's multiple floors ensured that:
Real-time plant telemetry data are available to all interested parties at all times, eliminating wait times to receive such data
A full overview of plant telemetry allows better work planning and execution when multiple telemetry data points are considered in preparations
Plant telemetry can be accessed remotely, ensuring that managers and leaders can take informed action even when offsite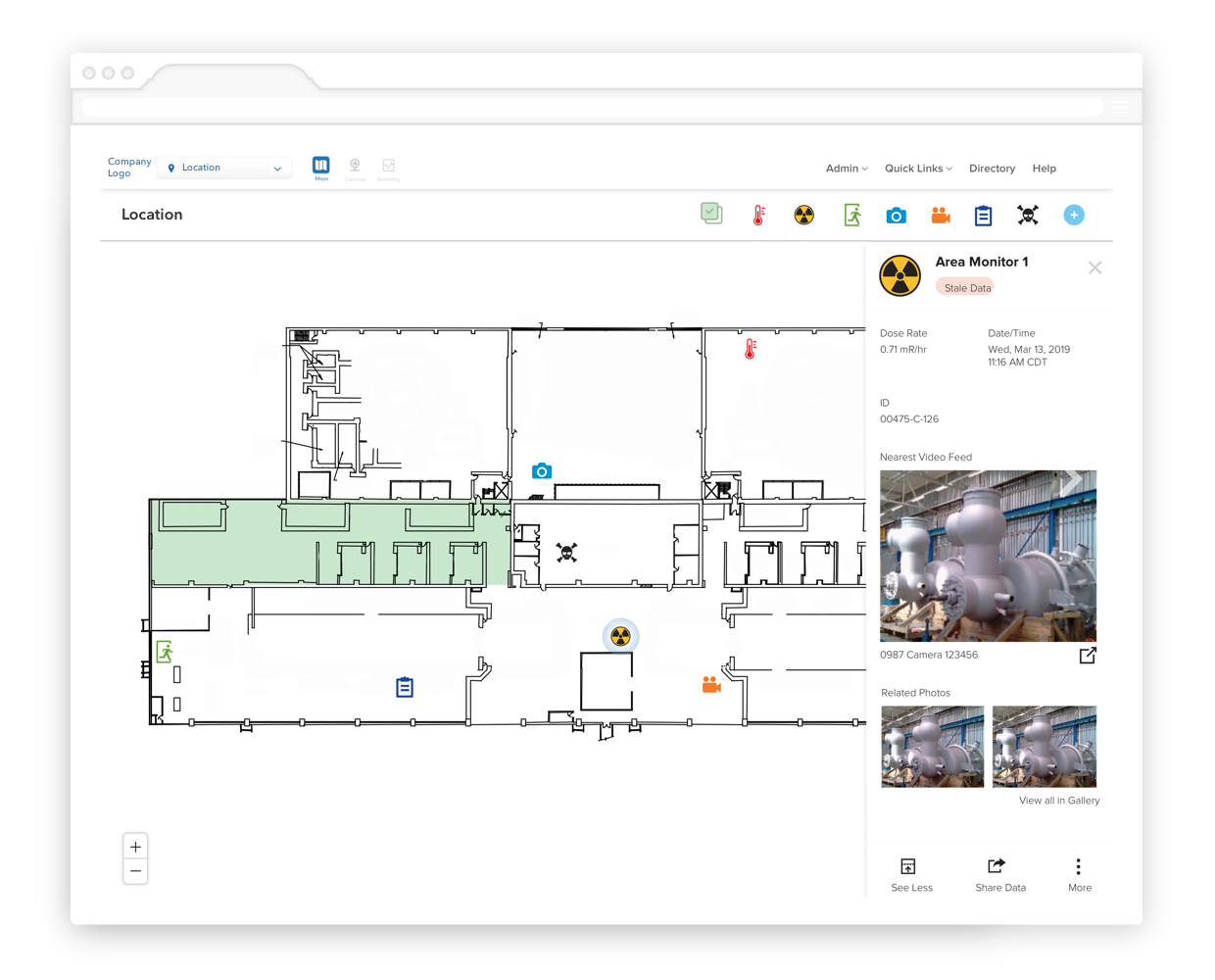 Location Monitoring
Telemetry data points of plant locations allow users to make informed decisions and stay safe.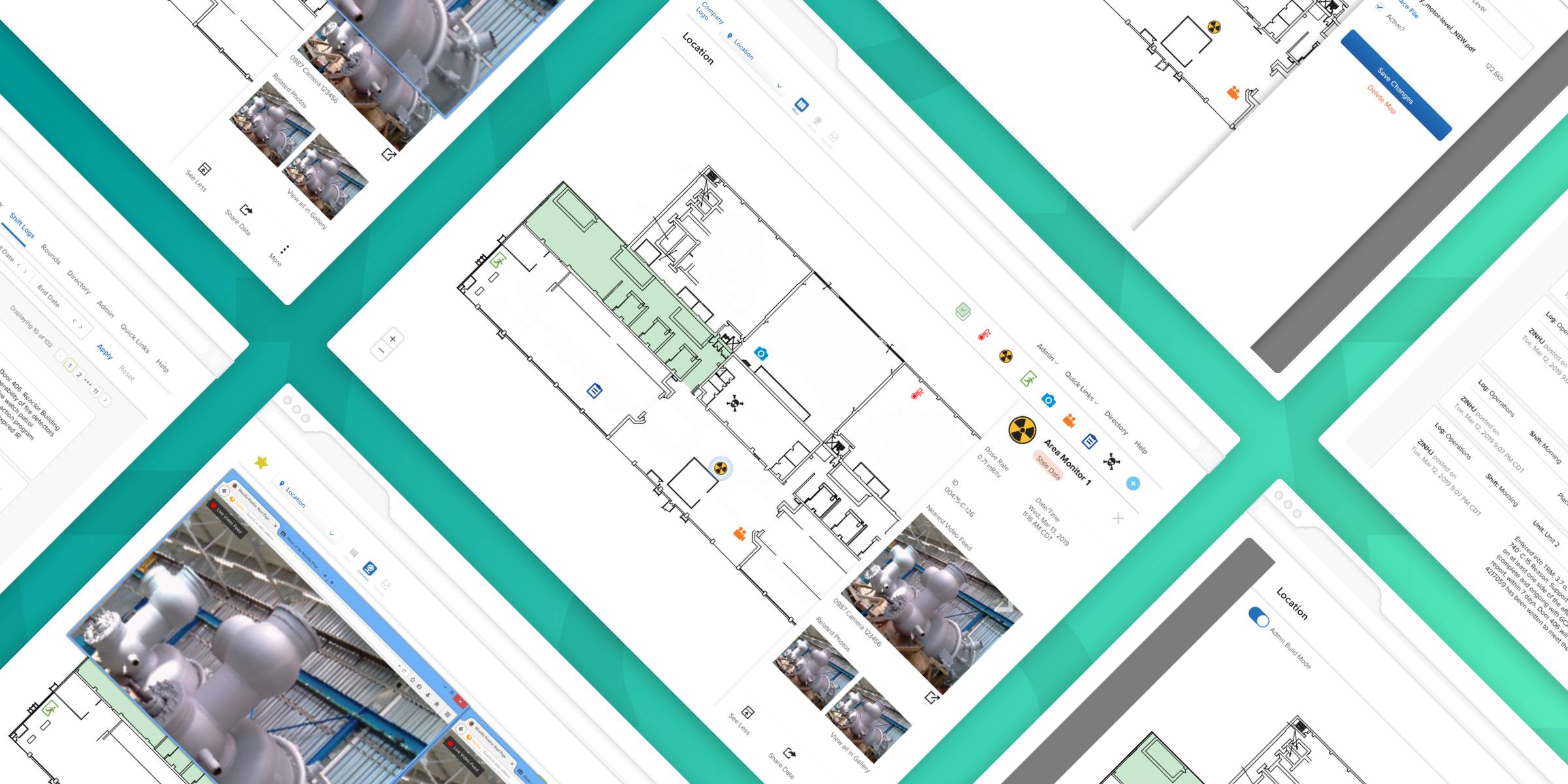 Get in Touch
How can we help you? Let's make complex simple together.