FIELD | CPG
Revealing Data that Makes a Difference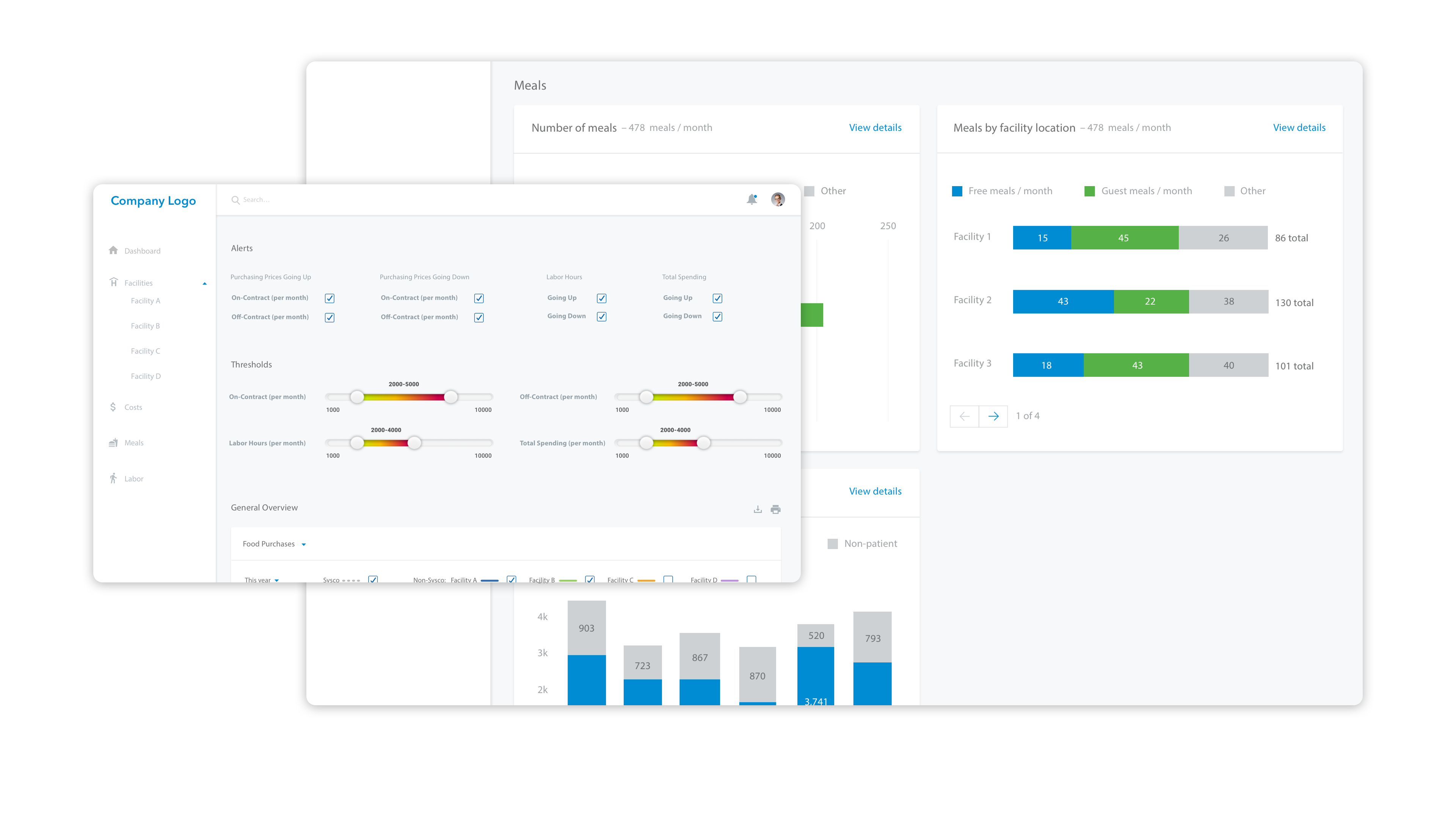 A National Food Distributor assists Healthcare giants to centralize data to assist in informed decision making
We worked with the National Food Distributor to design interfaces for healthcare customers.
The applications were meant to improve the benchmarking capabilities of healthcare administrations, increasing customer stickiness.
Tailored dashboards for personalized insights
Export and print data for reporting
Custom alerts keep you in the know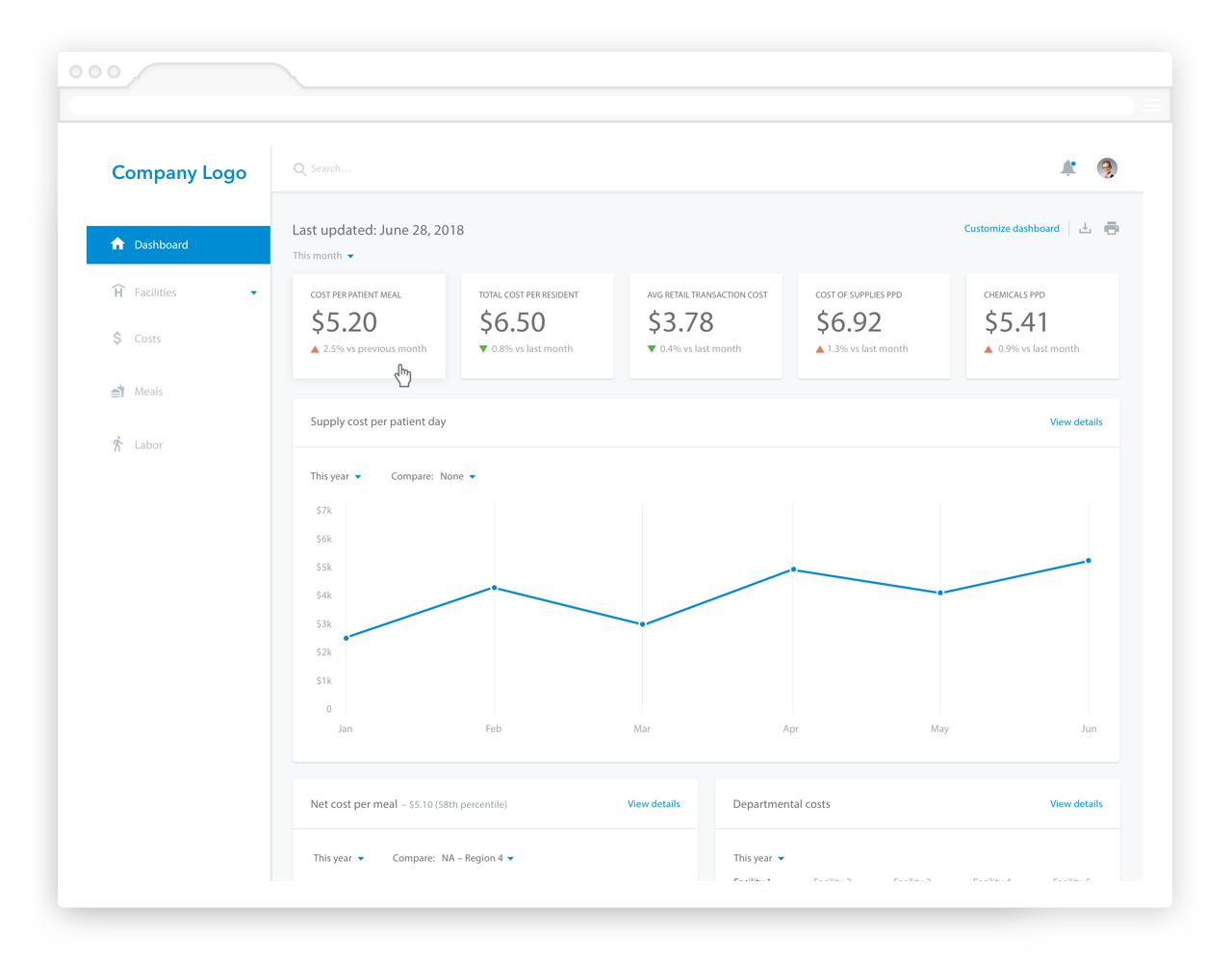 Dashboard
Insights into cost-per-meal, department operations, supplies, and more.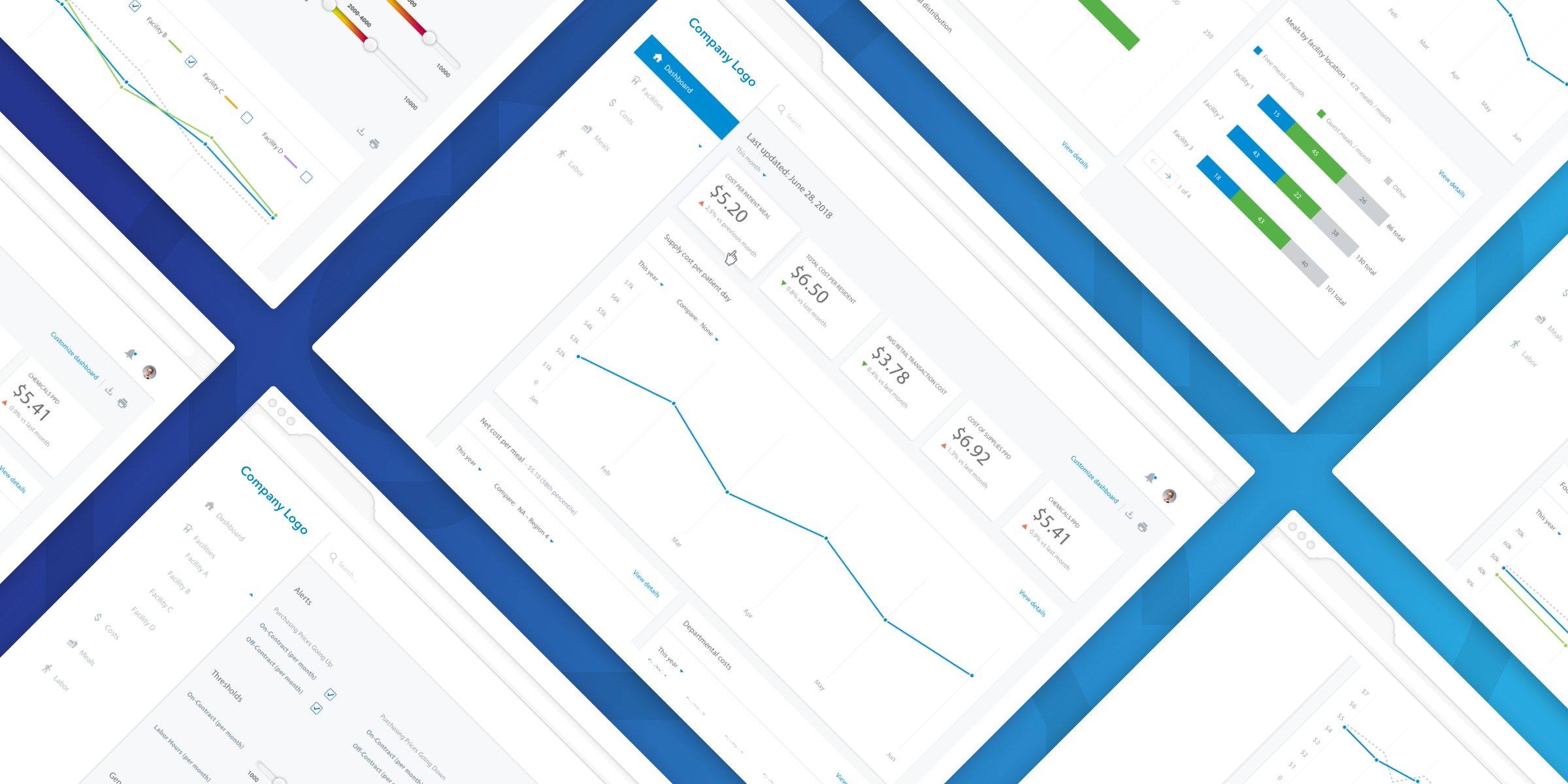 Get in Touch
How can we help you? Let's make complex simple together.