COMMERCE | ENERGY | RETAIL
Manage and Analyze Cost to Increase Margins
Toolkit provides valuable tools for increasing sales and strategic decision making
This Fortune 50 petroleum refining powerhouse sells fuels and lubricants through a distributor network. It needed to create mindshare, as distributors may sell competitor products.
ChaiOne enabled the distributor sales teams to be more productive - with a tablet app that integrated with a fleet tool and provided instant access to the newest documentation and video testimonials.
Robust TCO calculator
Real-time fleet tracking
Informative sales materials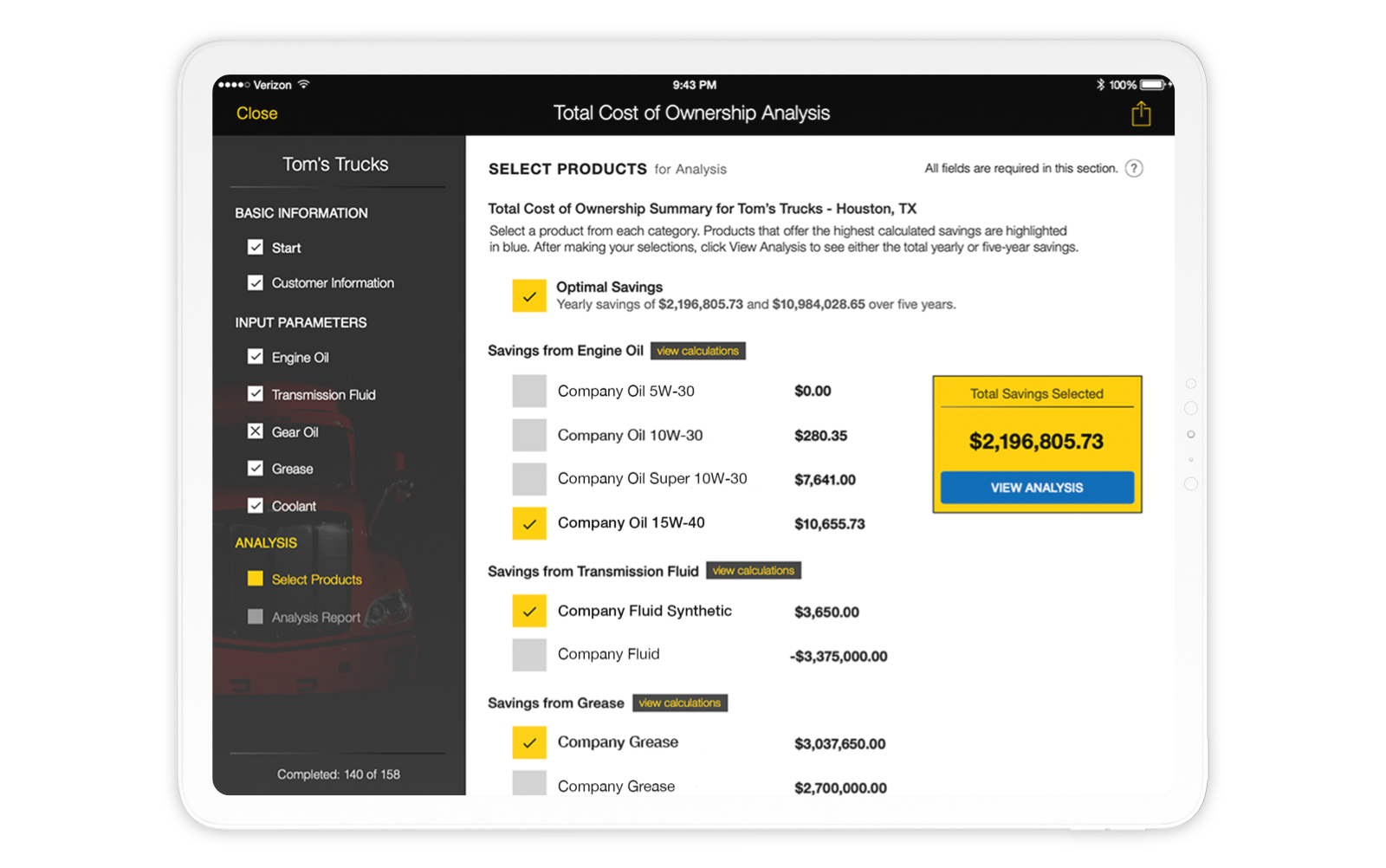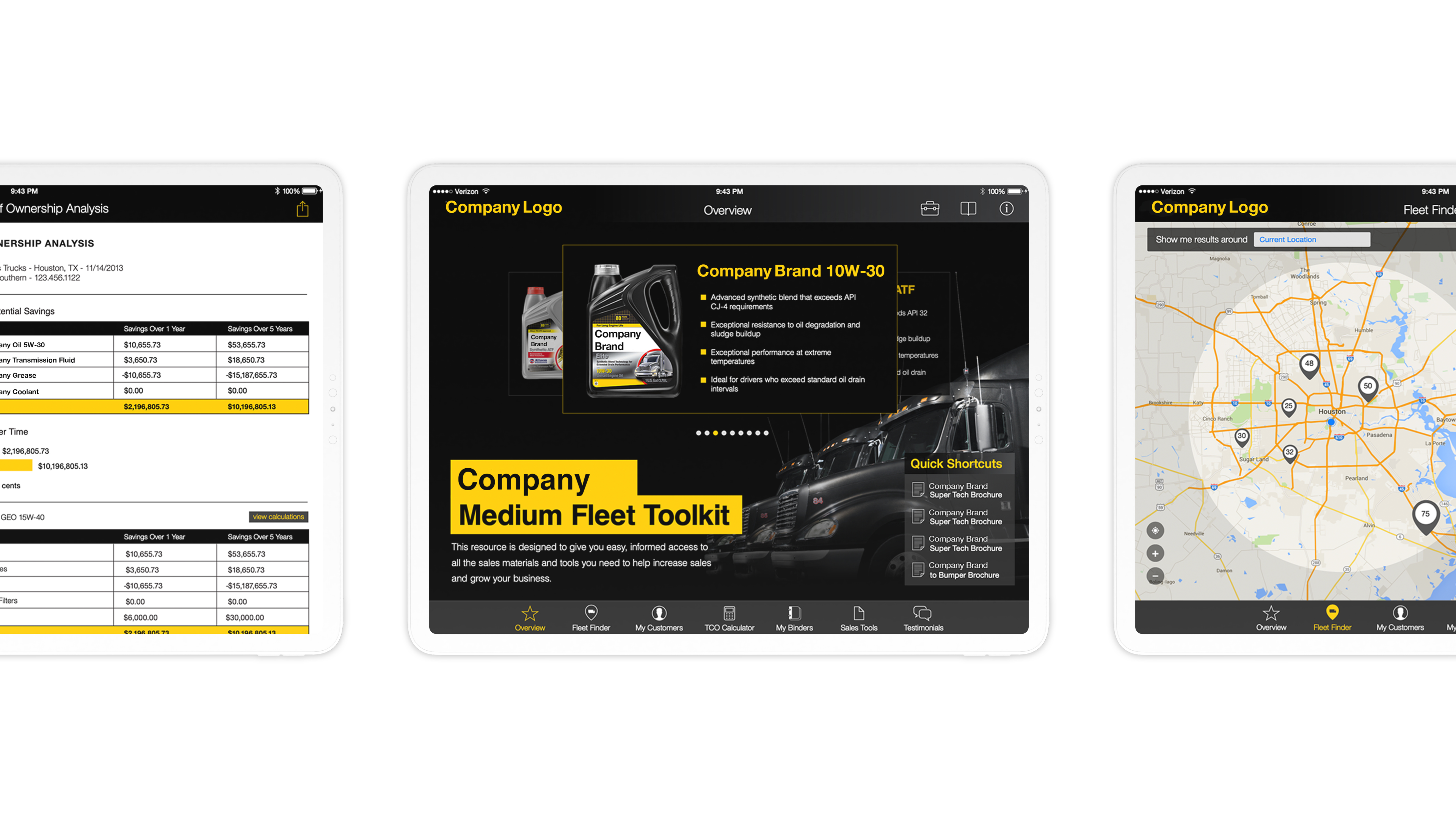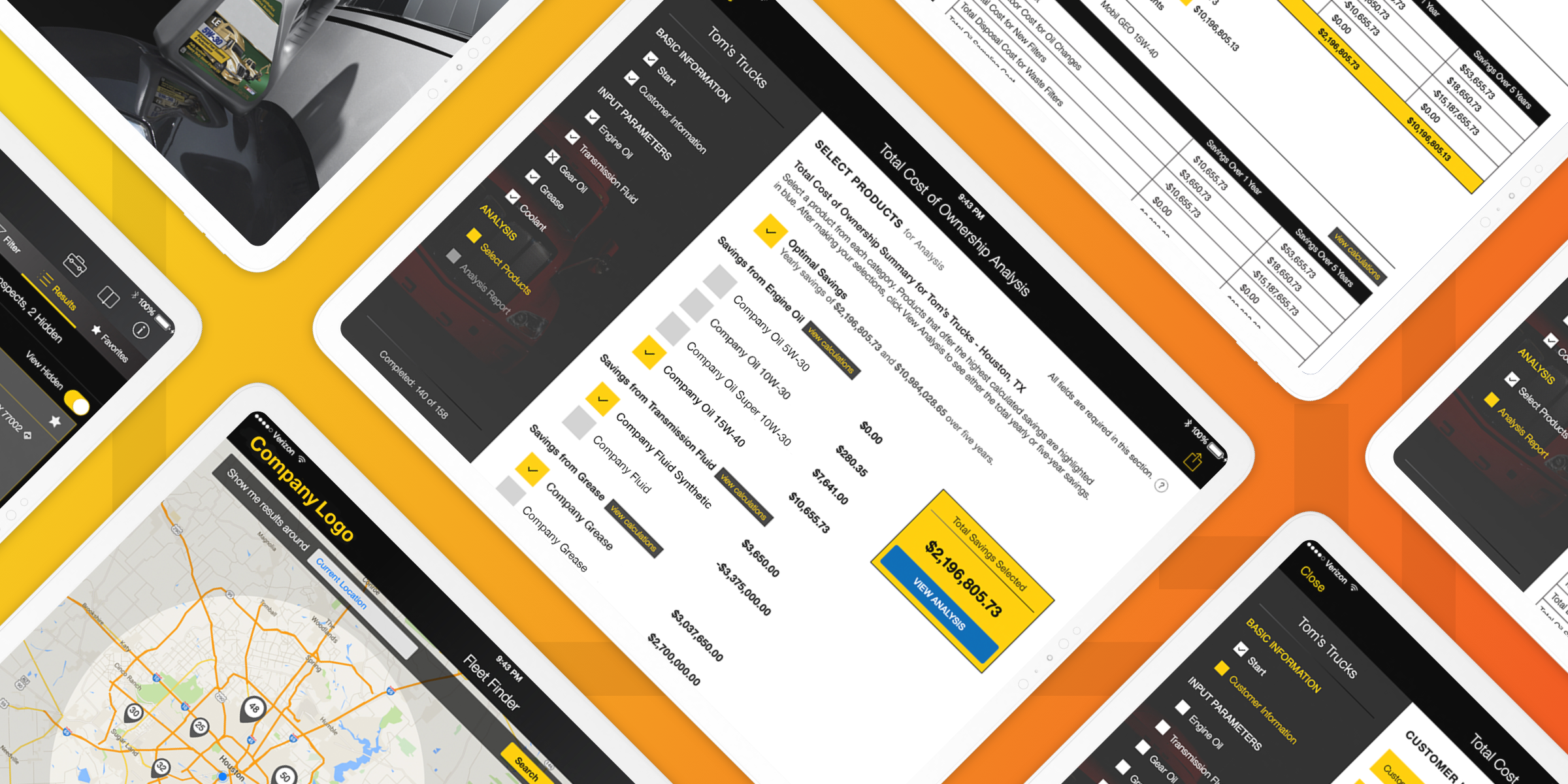 Get in Touch
How can we help you? Let's make complex simple together.