DIGITAL ENTERPRISE | ENERGY | FINANCE
Eliminating Errors through Digital Standardization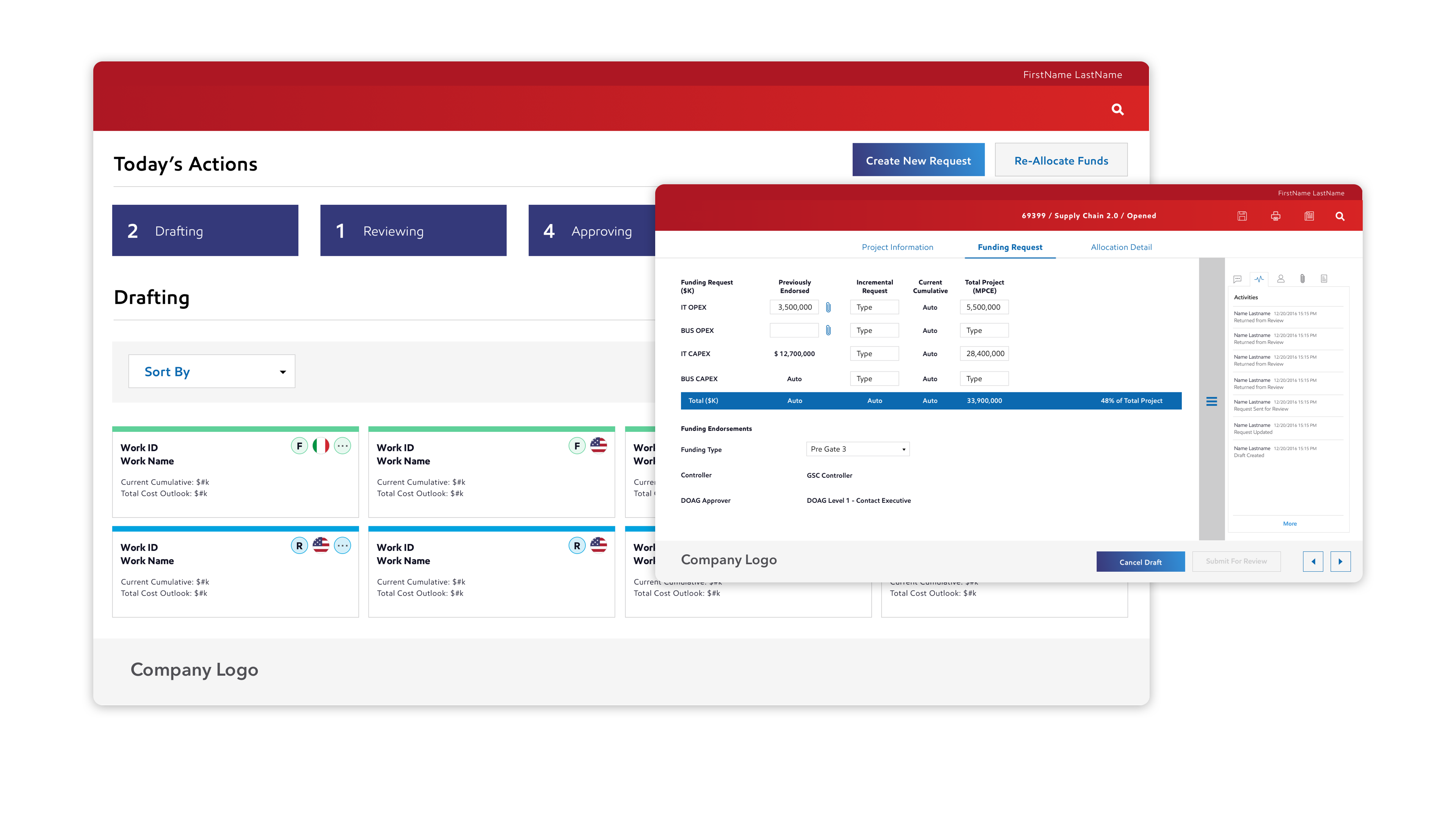 Streamlined funding request within a global company
Employees of a Fortune 10 global company had to complete a tedious process to request project funds internally. Half of new requests contained errors and would have to be resubmitted, often requiring 3-4 revision cycles. Delayed funds impacted project completion timelines while poor request process created excessive internal costs to submit and complete funding requests.
A digital portal for funding requests ensured:
A consistent funding request process across the global workforce
Streamlined workflows for different types of requests, ensuring that employees enter all needed information without being distracted by irrelevant and generic questions
Significantly reduced the number of rejected first request submissions
Significantly shortened the review cycle and streamlined review process across global reviewers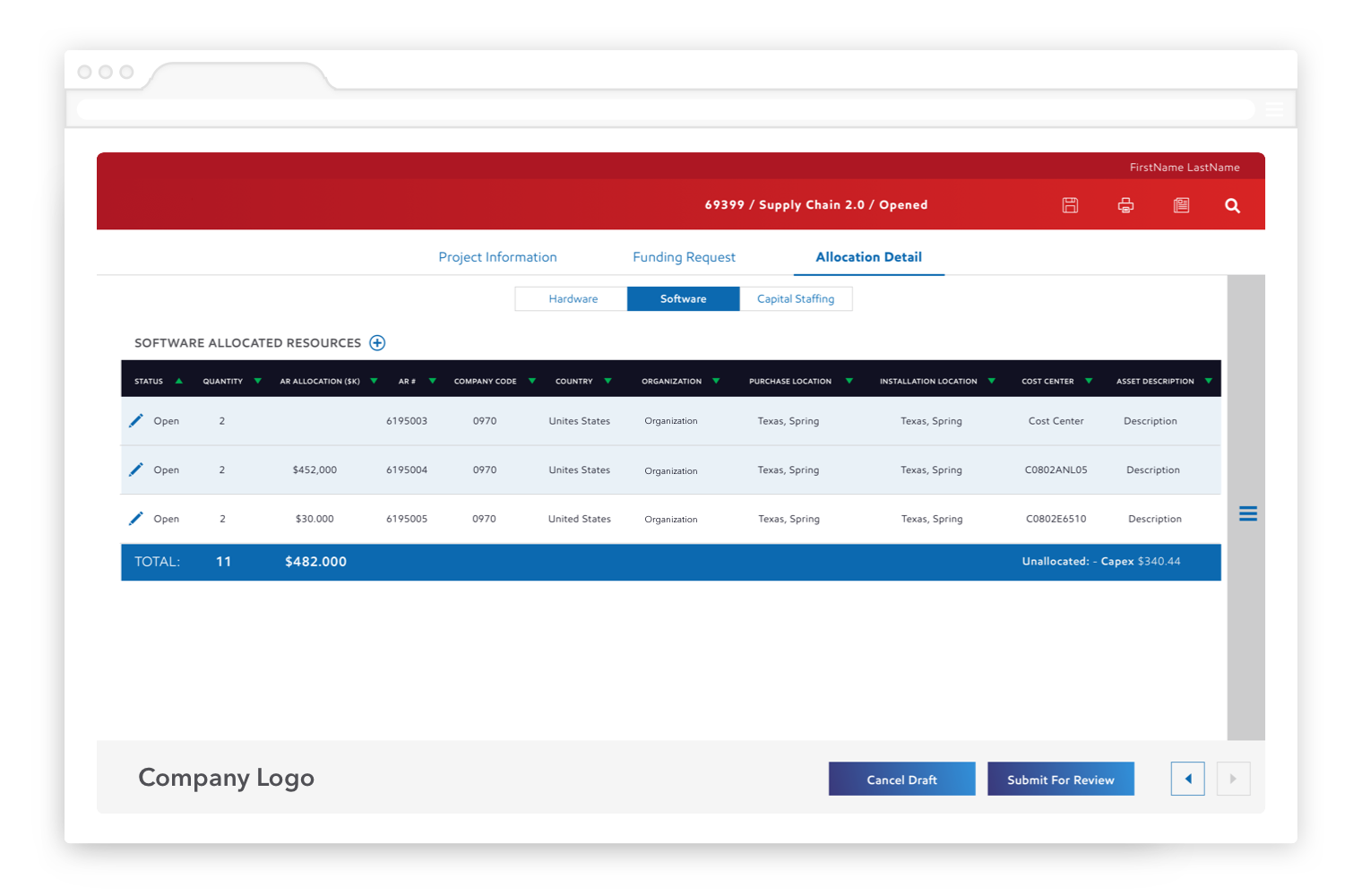 Allocation Detail
A streamlined Allocation Detail tab enables an organized way to list, sort, and edit allocated resources quickly and efficiently.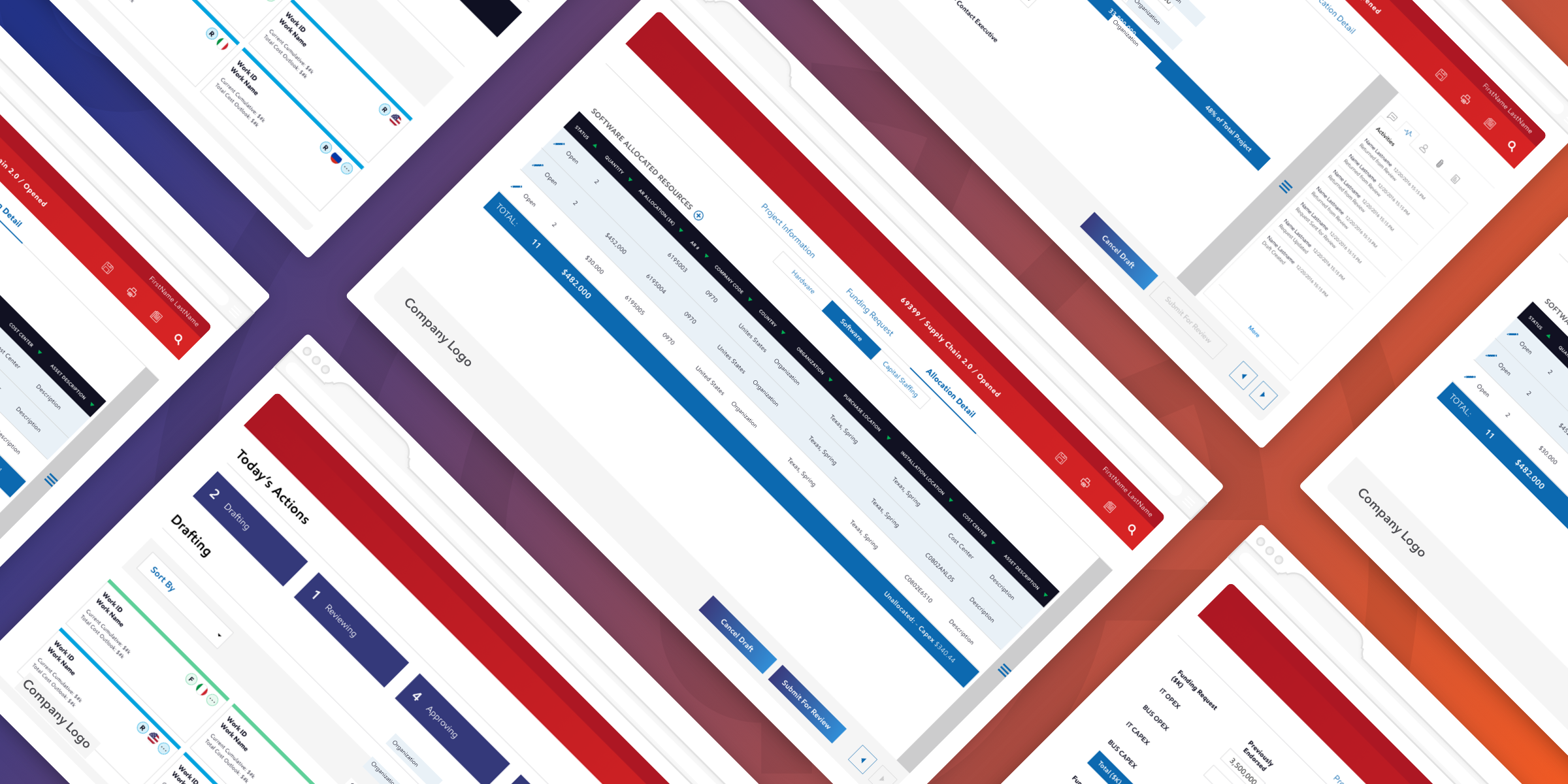 Get in Touch
How can we help you? Let's make complex simple together.