DIGITAL FIELD | ENERGY
Digital Mobile Safety Forms Reduce Time to Complete Paperwork
"The problem is having to send the forms back and forth for edits and photo attachments."
Oil Rig Manager
Super Major Energy Company
Oil and gas operator needed a solution to digitize inspection forms and make that data easily available across the organization
Off-shore rig inspection forms are filled out on paper and are stored in cabinets on the rig
Inspection forms are not fully completed or lack necessary details
Photos to document issues identified during inspection are rarely attached to paper forms
Lots of back-and-forths required by rig operators and on-shore supervisors when inspection forms involve follow up discussions
Organization has no easy access to inspection forms across all rig locations
Reduce time to complete, submit, and approve forms by minimizing input errors and information exchange between on- and off-shore personnel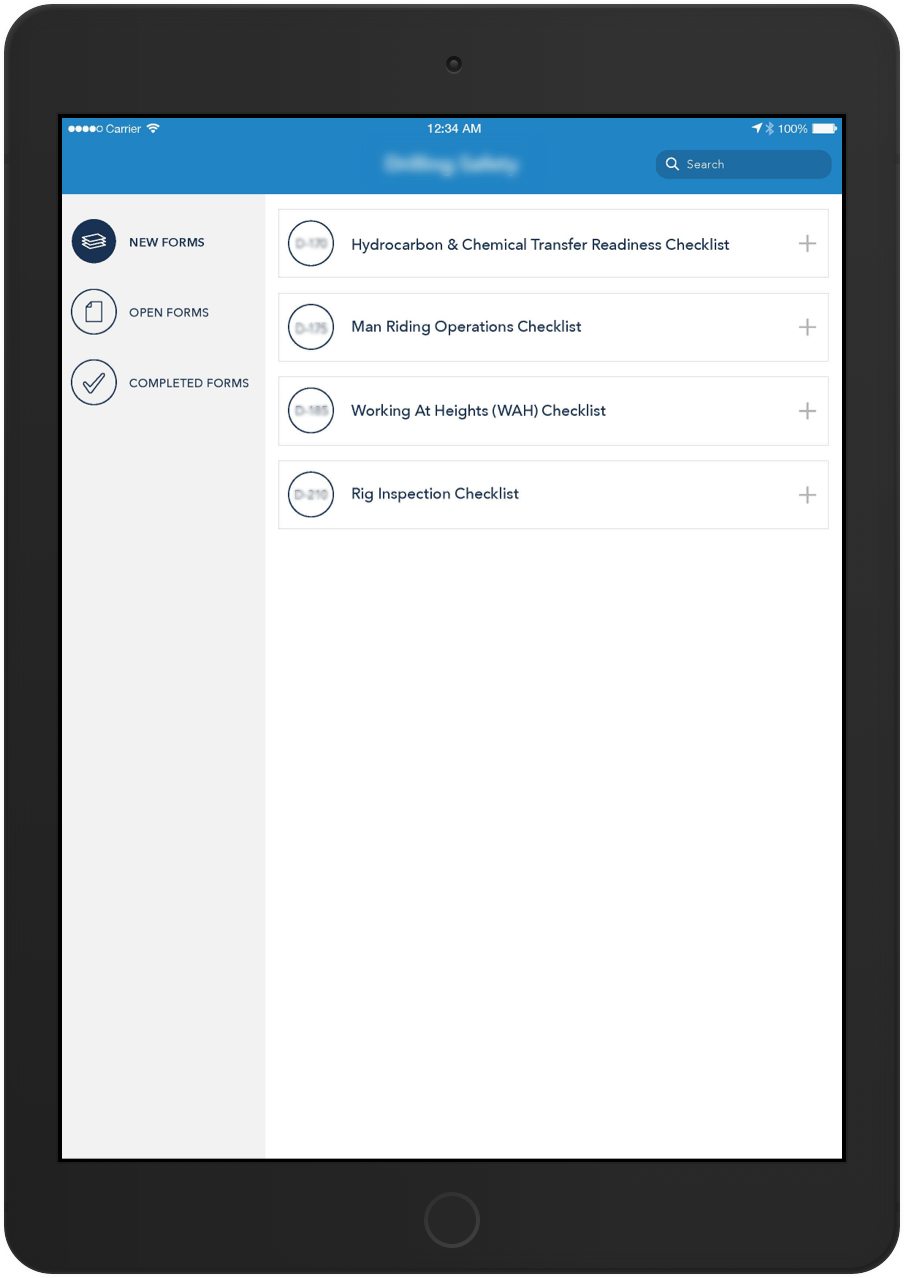 Preset Forms
Frequently used forms are available at the users' fingertips
Create New Forms
Mobile forms allow capturing standard information and minimize input errors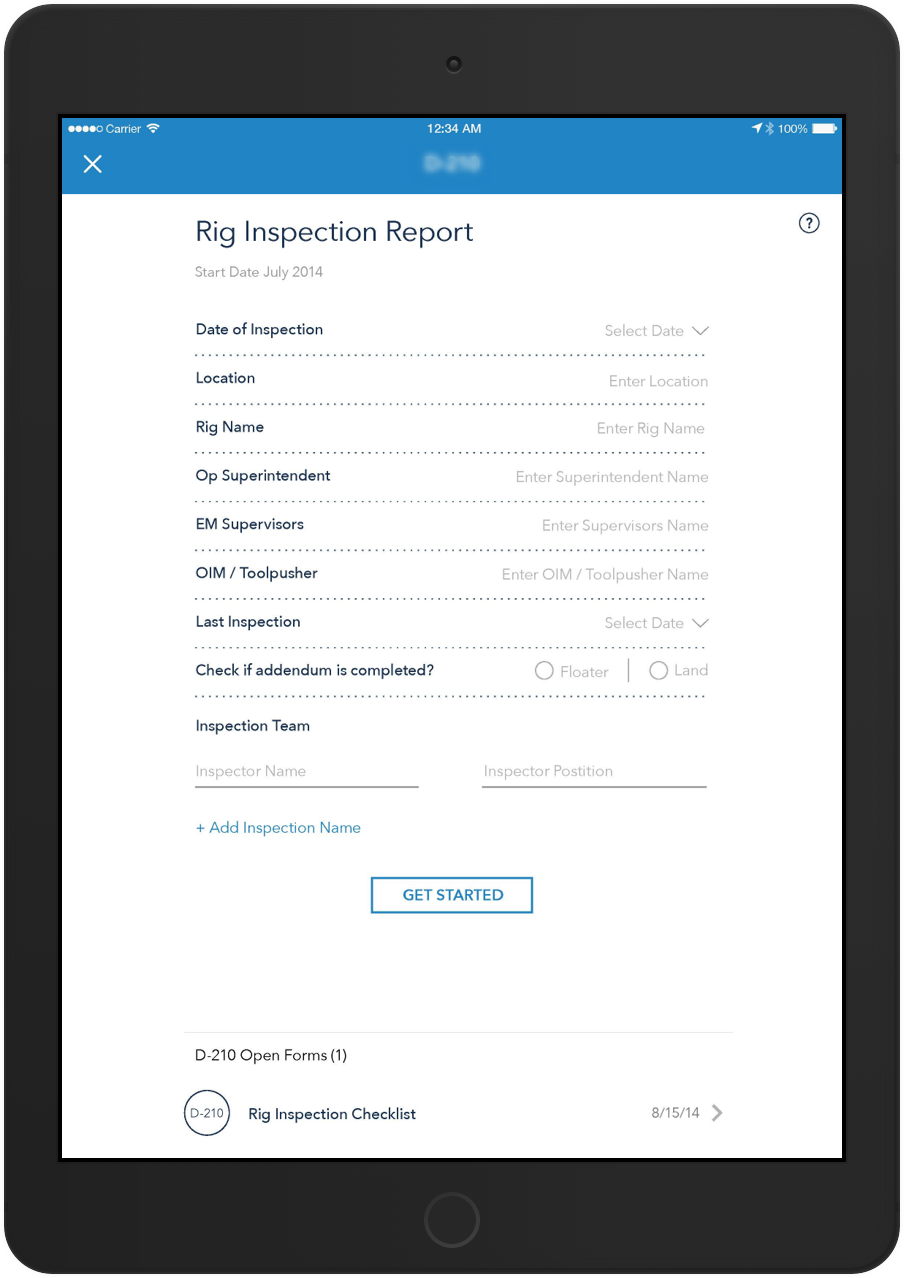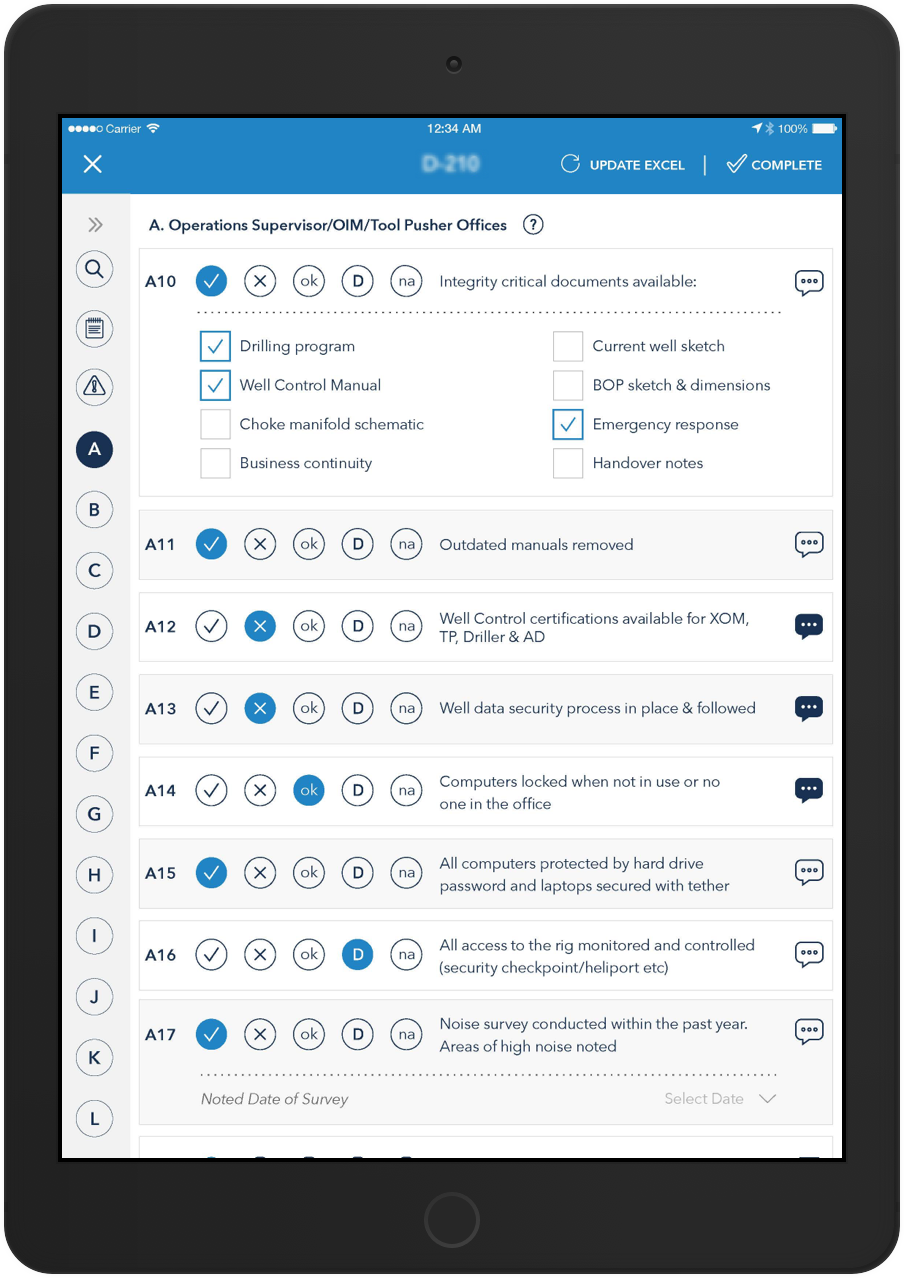 Easy Fillling
Checklists and selection options minimize data entry errors and reduce time filling out forms
"Forms aren't always filled out correctly because people are in a rush, there is too much information and the wording is unclear."
Manager
Super Major Energy Company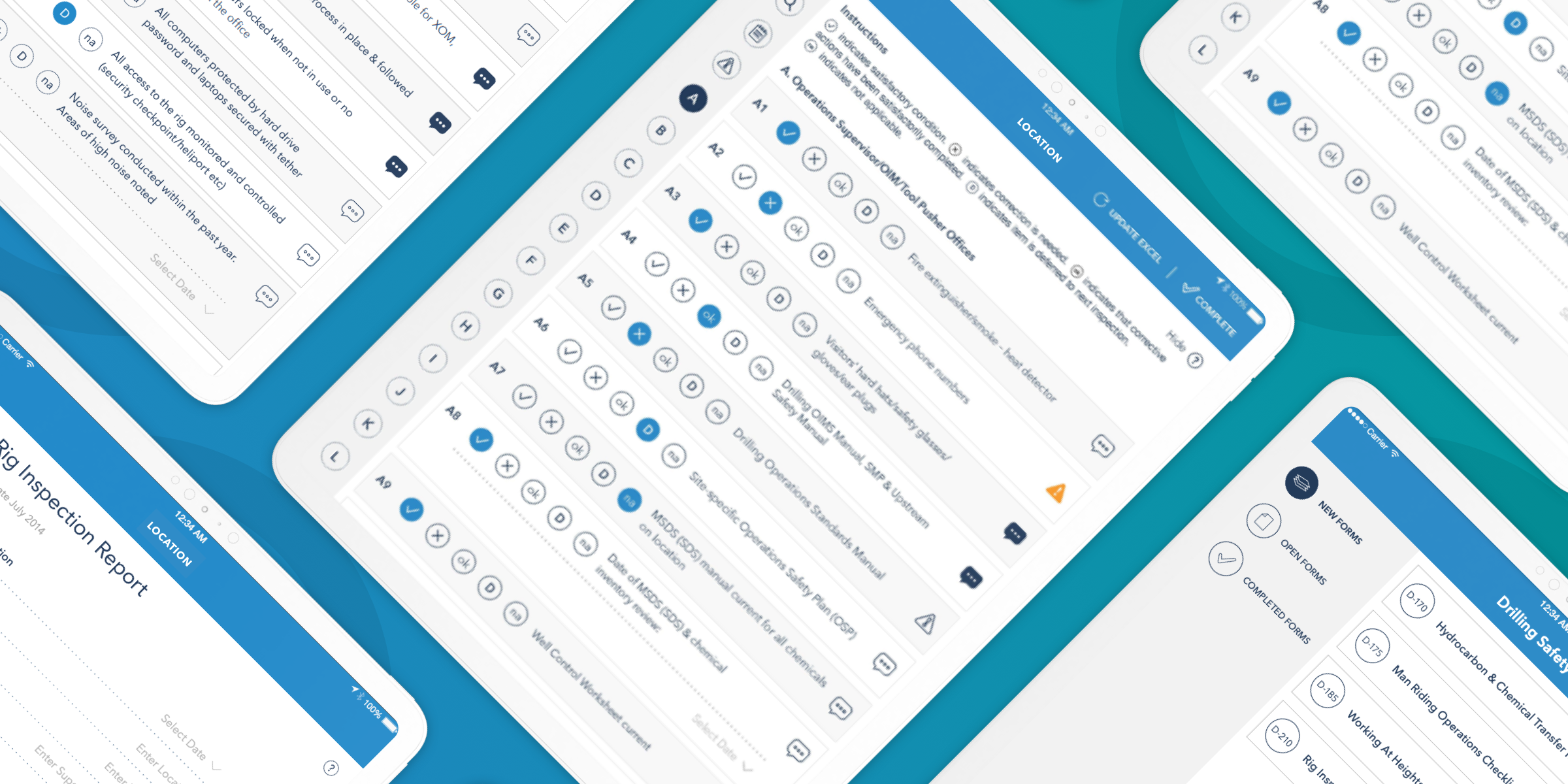 Get in Touch
How can we help you? Let's make complex simple together.