DIGITAL FIELD | CONSTRUCTION | PRIVATE EQUITY
Effective Planning And Staffing of Field Service and Construction Jobs
"The only consistent thing in our business is inconsistency."
Manager
Field Services Company
Planning & Staffing Case Study
Industrial services company wanted to better plan and assign employees to various field services and construction jobs depending on schedules of ongoing work tasks
Word-of-mouth and Excel spreadsheets were used to communicate about field worker availability for upcoming jobs
Lack of company-wide database about ongoing jobs, assigned workers, expected completion dates significantly slowed down planning tasks
Utilization of field workforce was lower due to inefficient planning of resources
Poor visibility into employee availability to take on new jobs contributed to substiantial HR effort to recruit and hire new field workers
Inefficient planning and job staffing activities increased operational costs
Centralized digital project planning and execution workspace for the entire company improves operational efficiency and forecasting
Project process and employee availability is regularly updated
Field worker skill level, craft, and availability to take on new jobs is visible across organization
Field worker utilization is improved through improved forecasting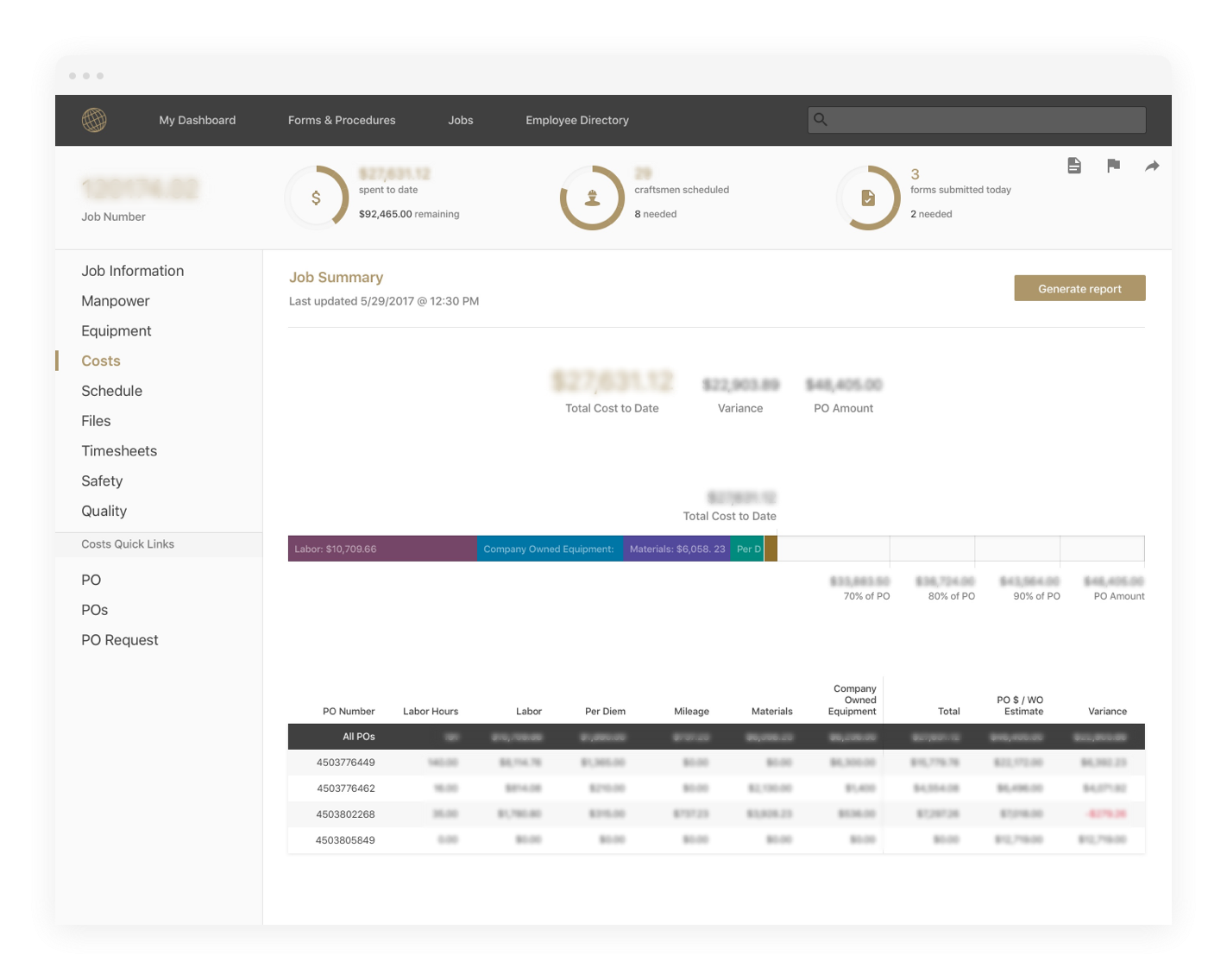 Staffing A Job
Job summary presents financial, staffing and paperwork data for quick decision-making
Easy Access
Project documents, from scoping to contracting to execution are available in a single place for everyone to access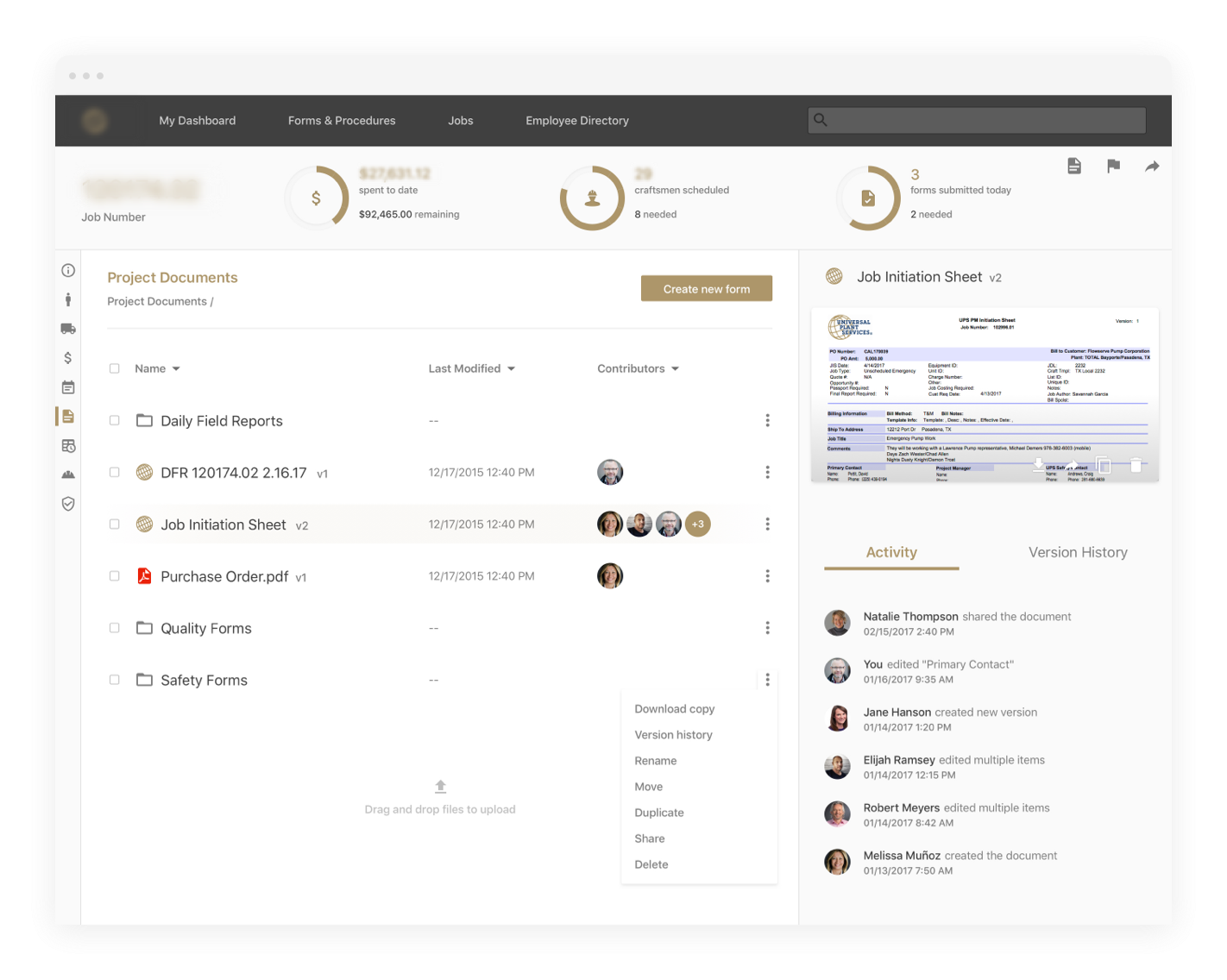 Data Clarity
Easily staff a job from a list showing employee's skills, availability, and performance ratings
"I would like ONE system that could do it all, rather than going to all different people and spreadsheets to find one piece of information."
Manager
Field Services Company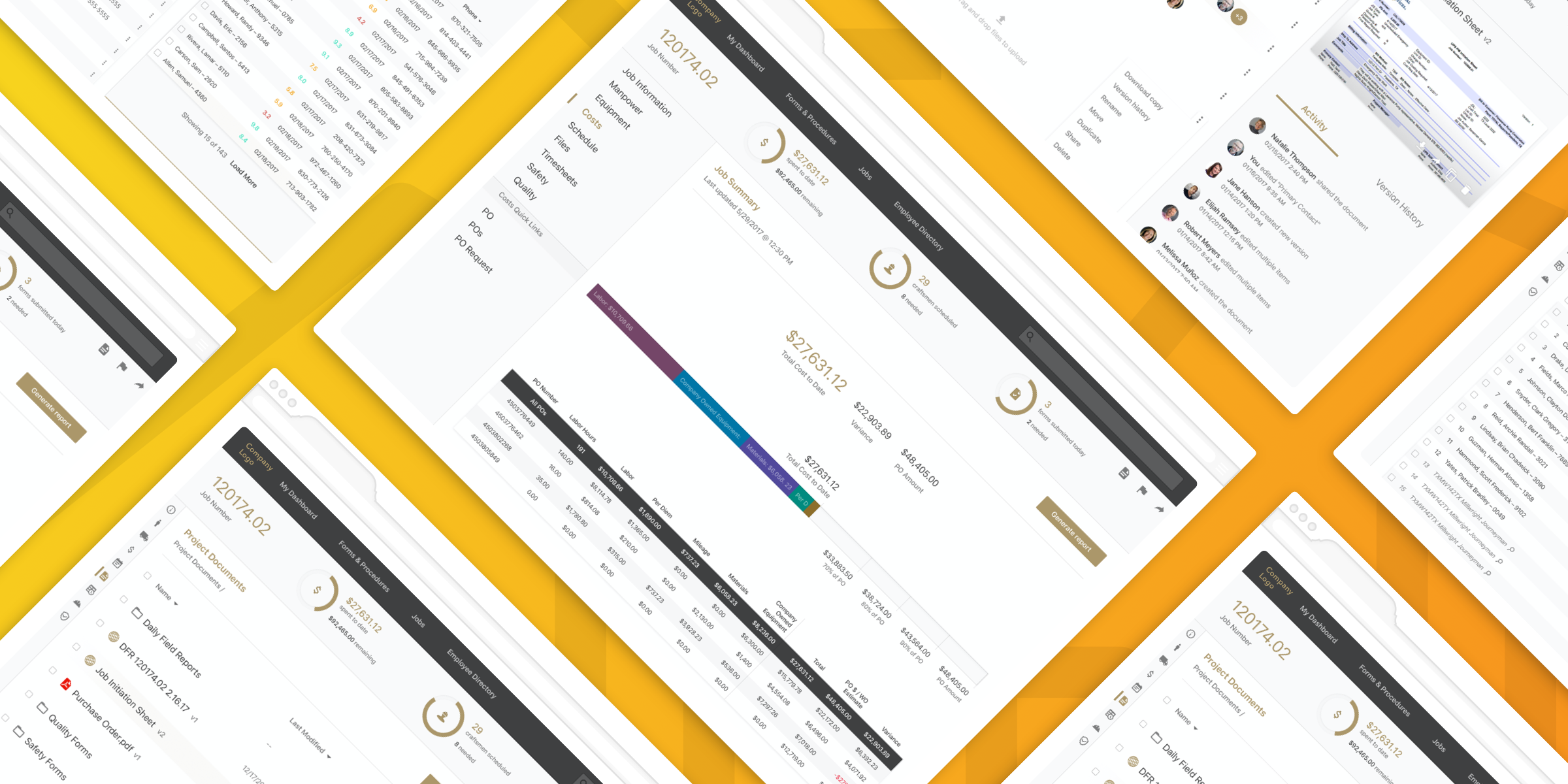 Get in Touch
How can we help you? Let's make complex simple together.