Exelon Achieves $10m+ in Savings with New iOS App
Exelon had a major problem with their security screening protocols at their nuclear power plants. Somehow, vendors delivering critical supplies were spending countless hours simply waiting to enter the premises, severely complicating operations. With the help of ChaiOne, Exelon discovered the true nature of the problem and built a powerful solution.
Services provided:
Behavioral Science Research, UX & UI Design, Development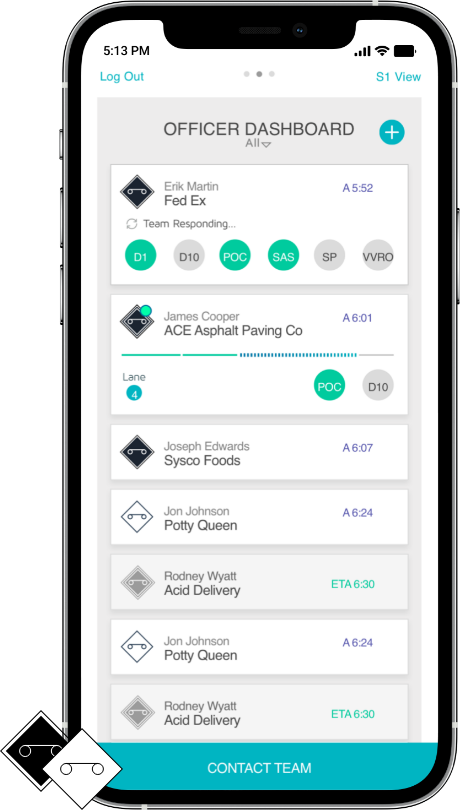 Who is Exelon?
Exelon is a Fortune 200 company—the largest energy delivery company in the United States, and serves over 10 million customers.​ They take pride in providing reliable, clean and affordable energy, but they've also been recognized time-and-again for their work in sustainability, community building, corporate excellence and diversity, equity & inclusion.
The Challenge: High-level Security Screenings were Costing Countless Hours
Every nuclear power plant needs to be kept secure with high-level security screenings for visitors—and Exelon's plants are no exception. But before partnering with ChaiOne, their security protocols were causing huge line-ups filled with frustrated vendors. At that time, 80% of the process just involved waiting around. Some vendors waited in line for hours only to be turned away before they could even enter.
All this wreaked serious havoc on operations inside Exelon's plants, where critical supply deliveries became unpredictable at best.
Our Approach:
Since streamlining the security screenings themselves was rightly out of the question, we wanted to better understand the workflows surrounding the security screenings.
Our researchers went to Exelon's facilities to observe the security checks in real time, and interviewed folks involved in the process, from the security guard to the scheduler. While Exelon suspected that the vehicle search process itself was causing the long wait times, our researchers discovered that a lack of staff communication was the actual culprit. Even basic information, like when it was time for the next vehicle to approach the security area to be searched, wasn't being easily shared.
Once we identified the root cause of delays and procedural inefficiencies, we had what we needed to create an actionable digital roadmap that Exelon could use to revamp their security screening workflows—without compromising security.
The Result:
With the problem illuminated and a digital roadmap in place, Exelon was able to execute a widescale solution. They built an iOS visitor management system designed specifically to reduce wait times and delivery rejections. The app guided users along the screening process to keep things moving smoothly, reduce human error and automatically share details with security staff.
Highlights:
We scaled the native IOS ecosystem to all 13 plants nationwide, resulting in $10M+ savings

We reduced the vehicle screening workflow from 29 steps to 10 steps

We gave Exelon vision into how many security and admin staff were needed at a given time
"I mean we're splitting atoms here, but still writing everything on paper. This solution will change that."
Security Officer
Large Utility Company