DIGITAL FIELD | ENERGY
Mobile Solution for Field Workers to Monitor Oilfield Data and Prioritize Maintenance Tasks
"If wells are down are we're not pumping, we're not making money. This mobile app will help us react more quickly."
Lease Operator
Weatherford Cygnet wanted to extend their desktop functionality to provide real-time production data while in the field
Poor access to real-time production data contributes to longer downtimes
Difficult to access and monitor sensor data in remote areas using laptops
Lack of mobile alerts about well conditions prolong well downtime
Lack of proactive monitoring and maintenance impacts production rates and downtime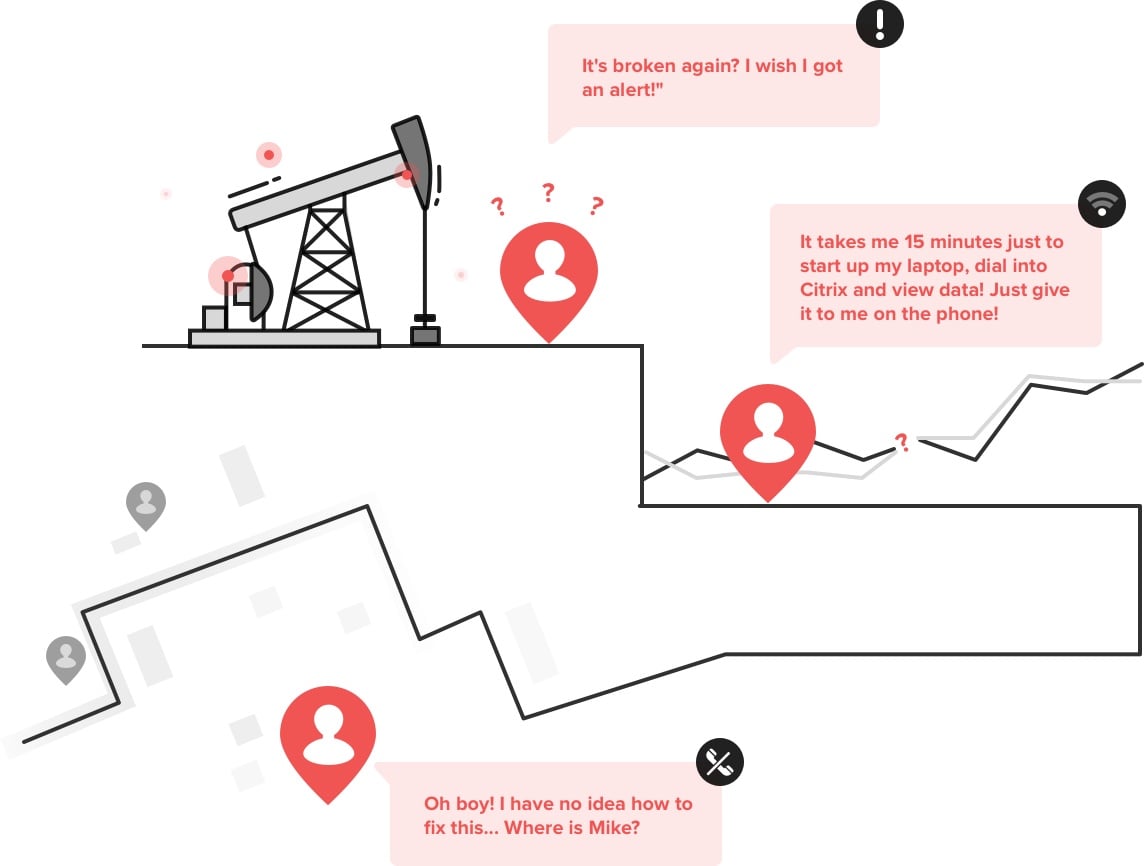 Improving well health and workers' productivity through extending desktop functionality to enterprise mobility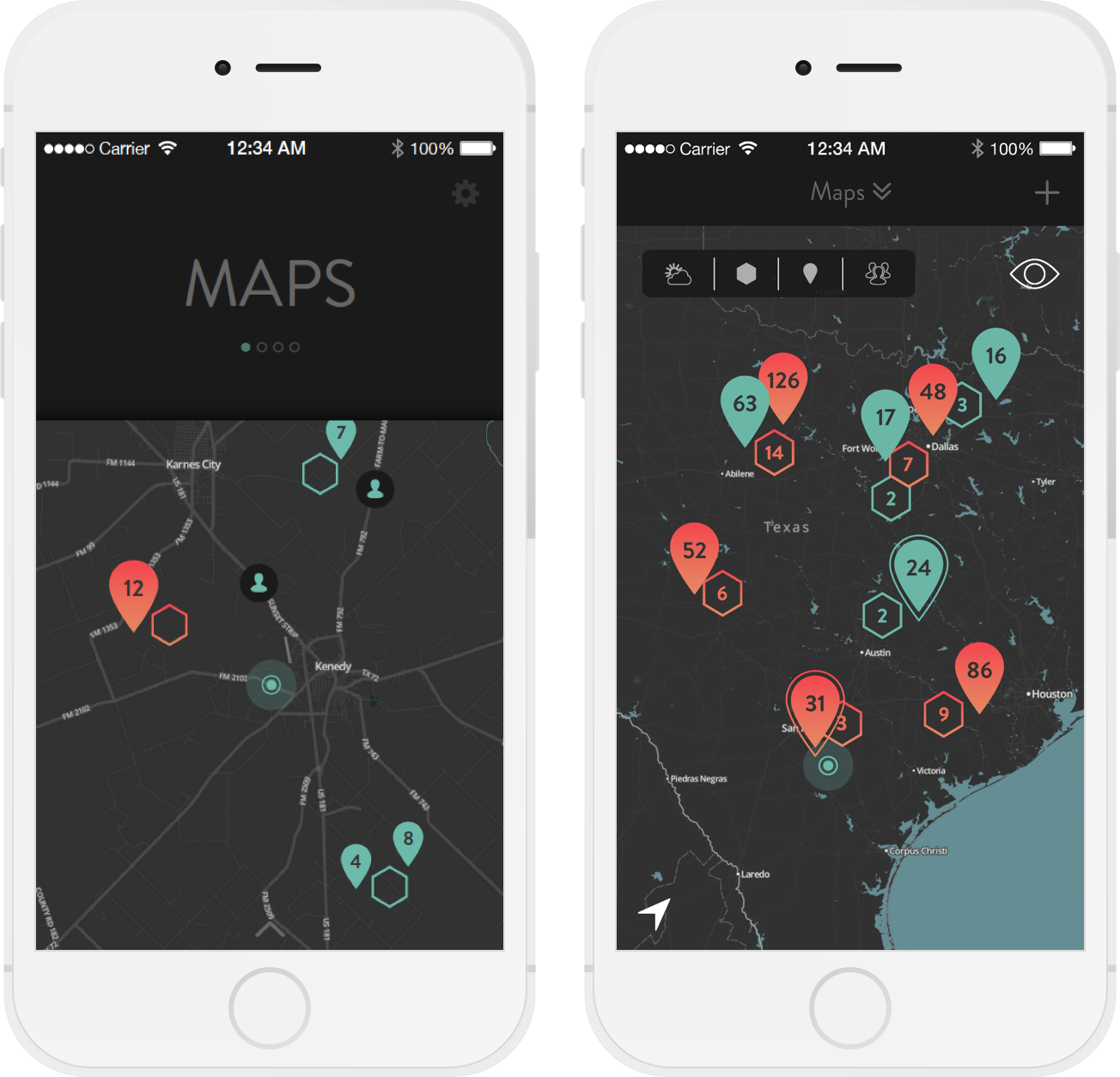 Maps
Improving well health and workers' productivity via mobile enterprise solutions
Field
Providing easy access to all field asset data at a swipe of a finger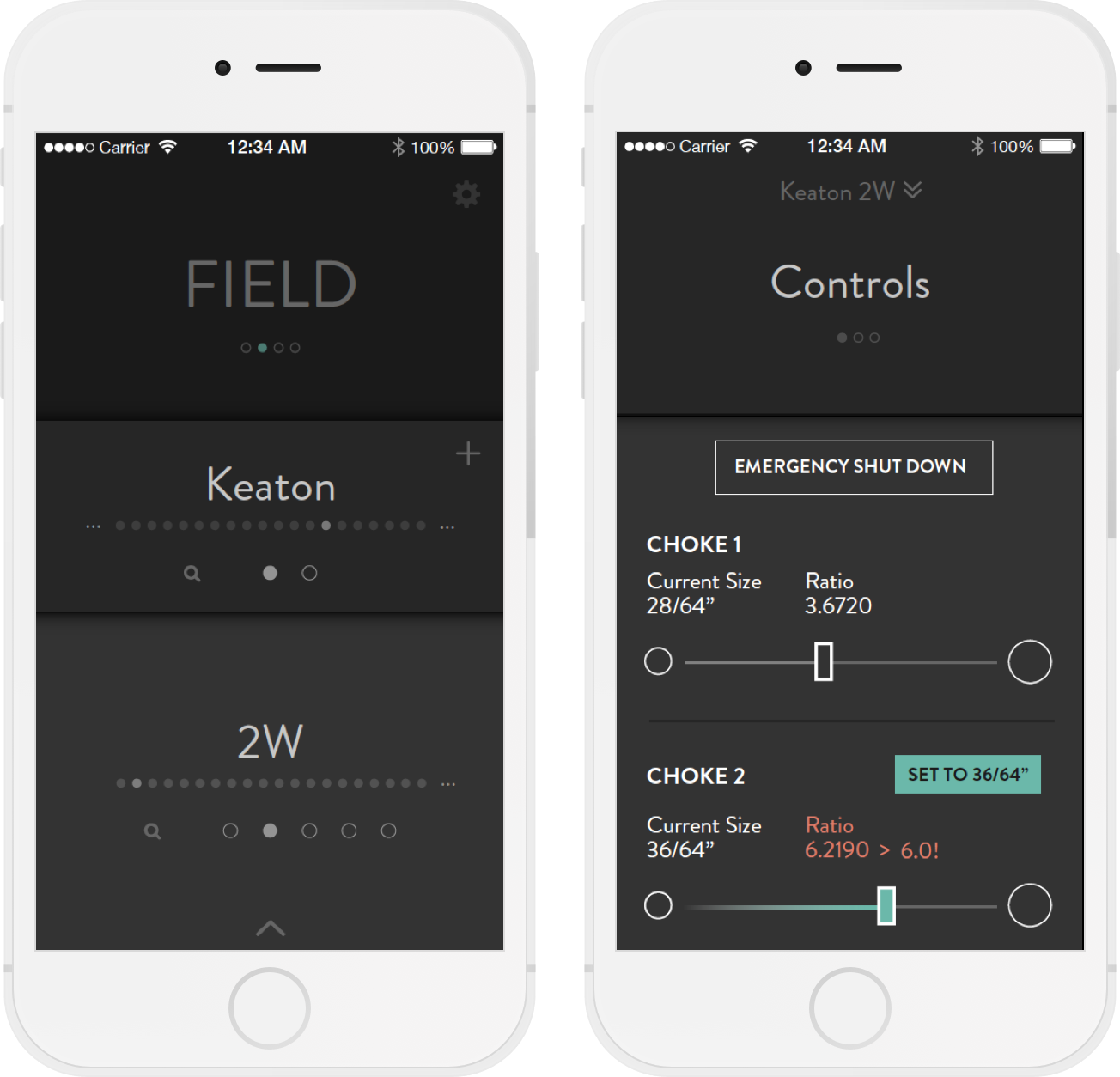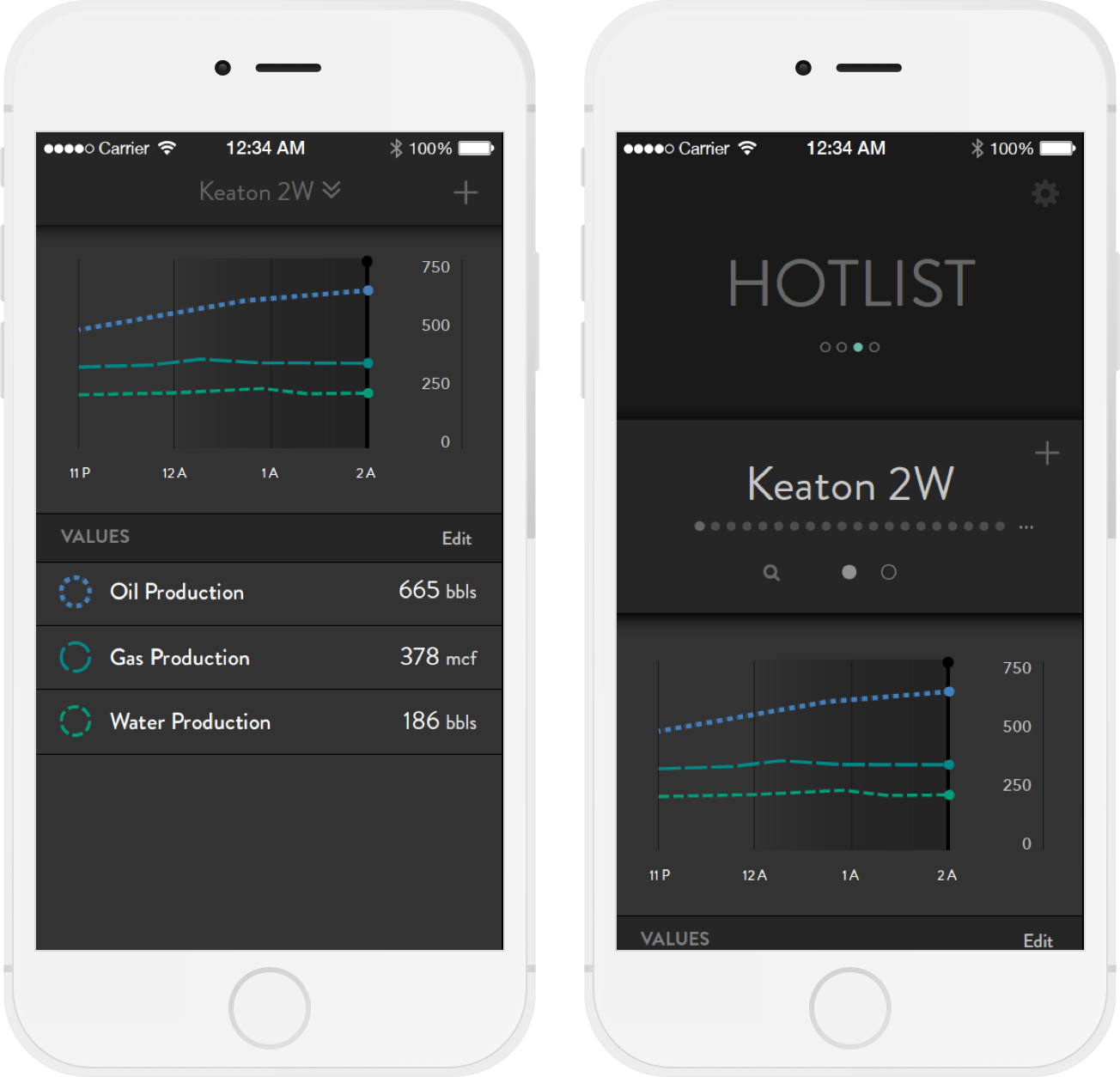 Hot List
Enabling field workers to monitor the important assets anywhere they go
Feed
Updating workers with field data in one, easy-to-access place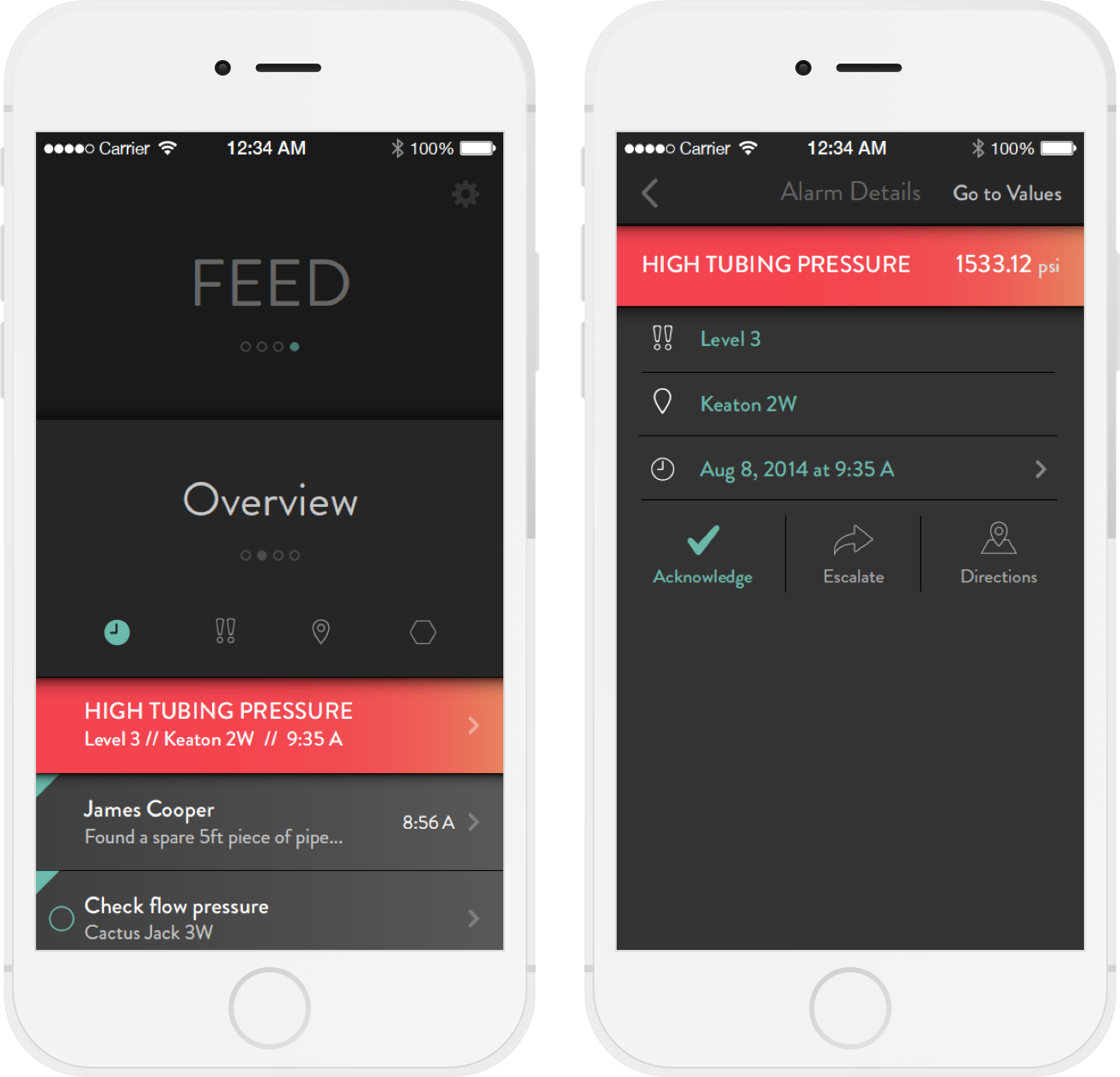 "This mobile app will help me prioritize what to go hit first. Instead of driving 100 miles back and forth, I can now drive 20 miles that actually matter."
Lease Operator