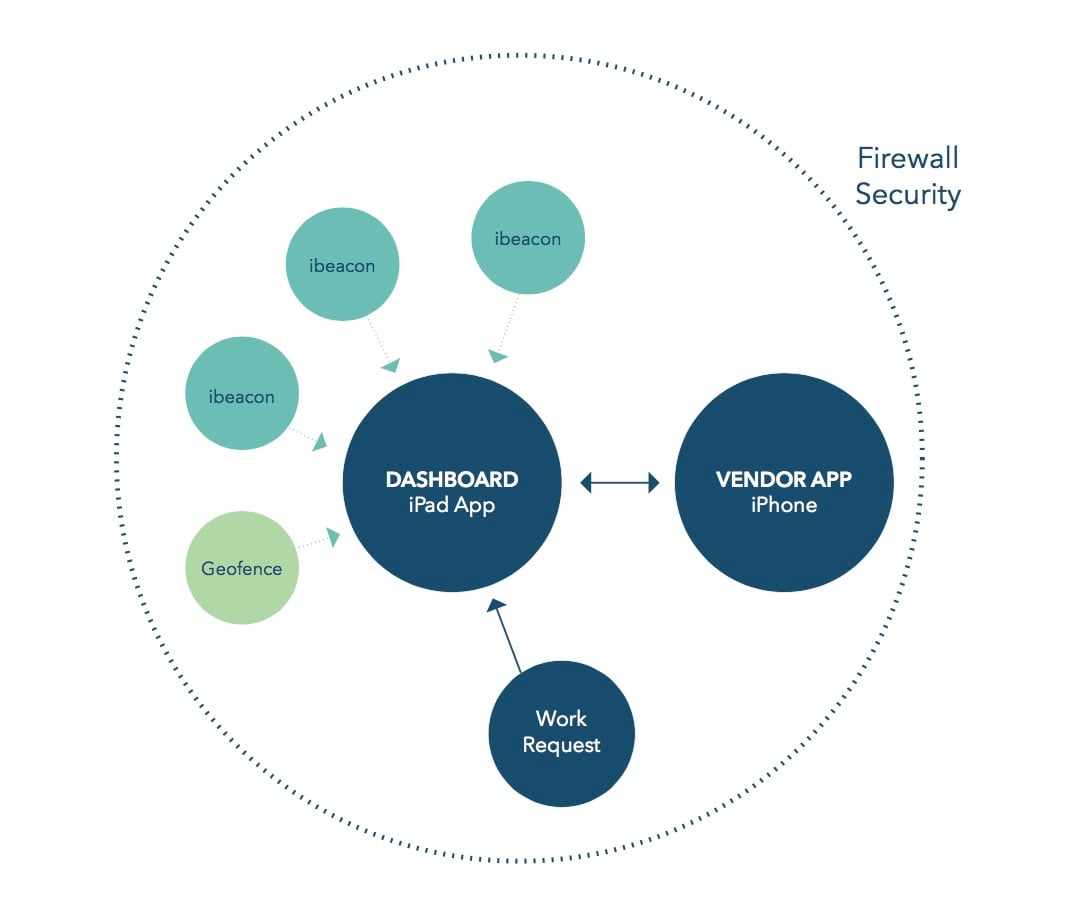 These days it seems like you can't have a conversation about digital innovation without talking about digital ecosystems.
But just what does a digital ecosystem look like for business today, why do companies seem to care so much about them, and what makes them successful?
Related: The Crucial Mistakes Digital Transformation Strategy Leaders Make with their Business Case
For those in the know, the digital ecosystem is the future of how companies will interact with their customers and improve internal business processes — making them an integral part of today's digital innovation programs.
If you're a Chief Information Officer (CIO) or Chief Innovation Officer (CInO) you're probably knee deep in a digital ecosystem project. Or if you're not — you will be.
As general business trends shift to more customer obsessed models and industrial companies look for ways to increase productivity — particularly in the oil and gas and utilities industries — digital ecosystems will become ever more important to an organization's bottom line.
What exactly is a digital ecosystem for business?
While there a various ways people define digital ecosystems, ChaiOne defines a digital ecosystem as a series of digital products tied together via a platform, which solves a multitude of problems for a diverse customer base with a common goal of making the business competitive.
Digital ecosystems are all around us
Digital ecosystems come in many variations. While some ecosystems are designed to accommodate vast swaths of the population in the form of customer facing applications, other proprietary digital ecosystems, used by a companies' workforce or vendors, are hidden from the view of the general public.
When it comes to seeing a digital ecosystem in action, you don't have to look much further than the banking industry. Well-known financial institutions, such as Chase, have largely adopted a digital ecosystem model to increase customer loyalty with a variety of useful, interconnected mobile banking applications. Some of the primary goals? Increase customer stickiness and brand loyalty and reduce customer friction.
A good example of a customer-facing digital product that connects to a larger digital ecosystem is Chase Pay. Chase Pay is a digital wallet of sorts and it syncs with other applications customers already use. One benefit? Customers don't need to remember new logins or update information manually — thereby reducing friction and creating a seamless digital experience for customers.
Meanwhile, industrial business has been gradually adopting the digital ecosystem model to streamline business processes and increase productivity.
For example, a major U.S. utilities company recently rolled out a digital ecosystem solution to streamline the process by which it receives deliveries at a nuclear power generation facility. The goal of the ecosystem: To connect multiple stakeholders with key information at the right place and the right time via interconnected devices and things (e.g., beacons) and eliminate inefficient paperwork processes. The result: Enhanced communication connectedness of key stakeholders, decreased bottlenecks at security checkpoints, and a significant decrease in the number of deliveries that needed to be rejected at its facility — a major win for the companies' bottom line and security process.
Digital ecosystem evolution
Thanks largely to advancements in technology and the ubiquity of mobile devices — digital ecosystems are becoming more complex, more interconnected and more impactful in their capabilities.
For the industrial enterprise, the digital ecosystem will be increasingly important in connecting data collected by industrial internet of things (IIOT) with key stakeholders. In addition, more context-aware capabilities will be made possible with the digital ecosystem, which will have a major impact on the oil and gas and utilities industries.
Building a Successful Digital Ecosystem
When it comes to leveraging the benefits of a digital ecosystem for business, the ecosystem is only as good as the strategy, design and engineering that goes into it.
For business stakeholders leading their digital innovation programs, the vast majority will need to build an ecosystem from the ground up to ensure its success.
While there are many things that go into building a successful digital ecosystem — you'll want to pay close attention to your application programming interfaces (APIs).
What are APIs
APIs are a set of routines, protocols, and tools that standardize building software applications compatible with an associated program or database. APIs make it easy for developers to write programs that communicate with online services and shared databases. They are also the foundation of a digital ecosystem.
Recently, a report released by Boston University found "firms adopting APIs see increases in sales, net income, market capitalization, and intangible assets."
If you have a developer background, you're probably pretty familiar with APIs. In fact, you may have even ordered an API before at a bar, rather than an IPA. But all jokes aside, APIs need to be taken seriously in digital innovation programs.
When it comes to best practices, CIOs, CInOs, or tech leaders need to make sure API best practices are enforced during the development of a digital ecosystem, such as:
Creating proper, well-formed API endpoints
Generating good API documentation
Ensuring proper version management
If these best practices are followed, the chances of a digital ecosystem project being successful — at least from a technical standpoint — are much higher.
Ultimately, with the demand for digital projects certain to rise, the greater onus there will be on tech leaders to deliver successful projects.
For more information about how CIOs and other tech leaders can ensure the success of their digital ecosystem projects — from both a technical and non-technical perspective — read the eBook: "2017 CIO Roadmap to Project Success".